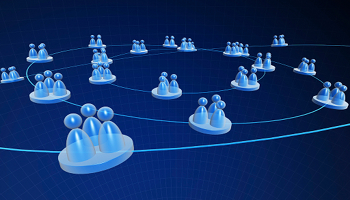 This post was written by guest author Stephanie Dickison. Find out more about Stephanie below.
One of the best ways to get more work and increase your network – and possibilities – is to be a member on LinkedIn.
But in order to get the most out of the site, you should be an active participant.
Here are some ways to increase your network, and net worth!
Amp Up Your Profile & Keep It Up-to-Date
Your profile is an instant snapshot of who you are and what you can do. You've only got a short amount of time and space in which to impress someone.
Make sure to include accolades (number of sales made, houses sold, awards won, etc). This is not just a resume – this is an introduction to possibly bigger and better things.
And update it as soon as you're working on something new. Your profile won't help you land anything new if you left the last job you listed 2 years ago!
Join Groups & Get Involved
Because LinkedIn is about business networking, you can join organizations about your work and interests and "meet" people in your industry, without the worry that it will get too personal or go off track as with applications such as Facebook.
Once you join a group, it's important to become a part of the community – ask questions, answer colleague's queries and put yourself out there. You'll be amazed at not only how many connections you make, but how your industry that you know so well, suddenly opens up with new possibilities.
There are groups for everyone – alumni groups, networking, conferencing – and in case you want something more specific, how about the Official White House (where "professionals connect with the Obama Administration and each other"), Slow Food, The Association for Project Management, just for starters?
The Power of Your Contacts
You might be feeling like you don't know anyone, but look at your address book. You know a ton of people in varying degrees of business!
These contacts will help you build up more contacts.
Importing your current address book from your email program to LinkedIn is easy and then you can see who's connected to who and work from there.
Starting with people you know will help build the foundation of your network and will make branching out much easier.
Branch out
You don't have to know someone intimately to contact them via LinkedIn.
Some members want to know people well and others just require a quick line or two about how you know one another. This means that you can reach people that you met quickly at a conference or know through a friend-of-a-friend.
Don't ask just anybody, but at the same time, ask people you know peripherally. You'll be amazed at how your network quickly grows.
Use LinkedIn's Tools
LinkedIn is superb in giving its members lots to build their networks with.
First all of, personalize your LinkedIn URL. Go to http://www.linkedin.com/myprofile?editwp= to change it from a number to your name (mine is http://ca.linkedin.com/in/stephaniedickison)
Secondly, if you use Outlook, download the Outlook Toolbar 2.7.4 Download it now (Download Size:4.0 MB). It helps you network with just a few clicks, telling you when people who email you frequently are not in your network and lots more.
See more tools here – http://www.linkedin.com/static?key=tools
.

Stephanie Dickison writes about food, travel, celebrities, technology and social media, among other things. 30-Second Commute: A Non Fiction Comedy About Writing and Working From Home covers her career as pop culture, music, book and restaurant critic. Find out more at her blog and follow her on Twitter.

*Photo by WebWizzard
Tags: guest post, LinkedIn, LinkedIn Groups, managing LinkedIn, network, networking, Stephanie Dickison, updating your profile