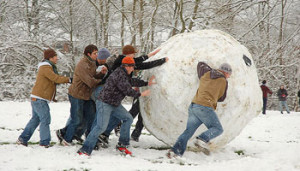 Online lead generation isn't voodoo. To make money online you need a system to put your small business lead generation and marketing on autopilot.
With social media marketing and sites like Twitter, Facebook, Linkedin and Foursquare it is easier than ever to create an online lead generation system.
"Who else wants a simple automated lead generating magnet that will attract customers for you 24 hours a day so you can lay down at night and let the system bring you targeted ready-to-buy customers while you sleep?"
Watch this video to learn how

[flowplayer src='http://customers-sleep.s3.amazonaws.com/videos/CWYS-Pitch-FINAL.m4v']

Running a small business is tough. Having to worry about your cash flow, servicing customers and making sure you have enough business coming in is a constant struggle. I'd like to show you a simple system for making your small business lead generation and marketing automatic using internet marketing and social media.
The #1 Secret To Generating Leads And Money Online… Pretty websites don't sell!!
Okay, okay – let me clarify. If you are a Hollywood starlet then yes pretty DOES sell. But I'm talking about your small business website.
Chances are, if you have a website, you paid a web design company to create a very good looking "pretty" website. The colors are amazing, the graphics flow and you might have even paid a little extra for flash and some advanced display features.
This is what we call a "brochure website." It looks good, has all the right information BUT IT DOES NOT ATTRACT LEADS AND CONVERT THEM TO PROSPECTS.
The best thing you can do for your small business website is to create great content to attract visitors and then invite people to opt in to an email list for follow up.
To drive traffic to your website you can use Twitter, Facebook, LinkedIn and blogs. But how do you actually go about setting those things up?
We have a simple system that we've created that will give you one task each week for 52 weeks showing you the simple step-by-step actions you can do to turn your website into a lead attraction machine. You can join here…
.
Joel Mark Witt is the Publisher of Folk Media and author of 21 Days To Twitter Leadership. He is a producer, author, speaker and social media marketing coach who consults with businesses and nonprofits on how to use social media in marketing and communications. Get more from Joel on Twitter or Google Buzz.
*Photo By kamshots
Tags: Customers While You Sleep, Joel Mark Witt, make money online, online lead generation, small business marketing, social media marketing