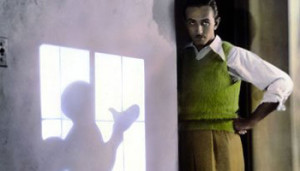 As a small business marketer you need to know your customers as well as you know yourself. In this article I'm going to share some practical steps that you can take to learn about the people your business serves. But first a story…
One day in the 1950s Walt Disney strode into a Disneyland staff meeting with some of his top level managers and berated them for going off site for lunch every day. The managers looked like deer caught in headlights. They couldn't figure out what was wrong with the boss. Why was he so passionate about this? And furthermore, was he expecting that they skip lunch?
Disney answered their silent questions when he demanded that they eat their lunch at the concession stands INSIDE Disneyland. He reasoned that they would be able to see what guests see. They would gain insights that could only come from actual experience.
Know your customer and remove the guesswork
It is so important to actually know about your customer's wants, needs and desires. With this information you can create high value products and services and charge higher prices for them. If you don't know the deep needs of your customers, you'll spend your time doing guesswork while creating products and services that don't sell and aren't valued.
How to figure out your customer's wants and needs
To figure out what our customers need –  follow the example of Walt Disney. Disney practiced three principles and encouraged his staff to do the same.
1) Ask your customers directly
The actor Kurt Russell tells a story about Walt Disney asking him questions about Disneyland. He grilled Russell for quite some time about the rides, what he liked or disliked about the park and other general questions.
Russell was very impressed with how much personal interest Walt took in him. But then Disney ended the questions and moved on for the day. Only then did Russell realized that Disney was actually using him for market research. He wanted to find out what people thought about the park – so he asked them. And he would act on the feedback people gave him to make things better.
2) Listen for what people want and give it to them
On one occasion some managers came to Disney complaining that guests kept taking a shortcut at on spot in the park  by walking on the grass. The managers proposed a barrier to protect the grass and eliminate the shortcut. Disney had a different perspective. He told his managers to give the guests what they wanted and PAVE the shortcut.
He had spent enough time on grounds to see first hand how people liked to walk around his park and he wanted to make sure his guests remained happy while they were there.
3) Become your client and walk in their shoes
Disney himself could often be seen roaming the inside of Disneyland wearing sunglasses and a hat to disguise himself from autograph seekers. He would spend his time wandering through the park, buying the food, inspecting the lines, watching people and observing how they shopped, ate and moved. You can do the same in your business.
Your business on steroids
Imagine your business being completely focused on what your customers actually want and need. Think about the feeling you will have as you provide your customers with a high valued product or service that SOLVES their pressing need.
Do you think they will have any problem paying you a tidy sum for this? Nope. As you get closer to your customer's needs – you are getting closer to wealth and success for your business.
Today's Action Step
Start with a survey. It's time to ask your customers directly what they want. This is not a area for shortcuts. Spend time getting inside your customer's head by getting feedback.
Ask them…
What is your current biggest need?
What problems are being caused by this need going unmet in your life?
If this need was addressed – what would that mean to you personally? How would your life change?
What do you feel is the solution to your problem or need?
If you ask your customers these questions, you will gain insight into the products and services that you can provide them immediately. This is powerful.
Now go take action.
This article is part of the Internet Marketing Basics series where we cover the fundamentals of internet marketing and social media.
.
Joel Mark Witt is the Publisher of Folk Media and author of 21 Days To Twitter Leadership. He is a producer, author, speaker and social media marketing coach who consults with businesses and nonprofits on how to use social media in marketing and communications. Get more from Joel on Twitter or Google Buzz.
Tags: customer needs, Customer research, Internet Marketing Basics, Joel Mark Witt, Walt Disney