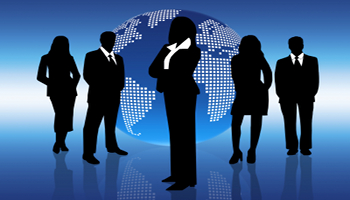 Let's face it – Twitter can be a tough marketing tool to manage.  Although messages are only 140 characters, it can be pretty difficult to maintain your brand, let alone your sanity.  In order to make up for these hardships, people take the easy way out and begin to follow a thousand users every day, hoping that once a magic number is reached their troubles will vanish.  Not so much.
The key is to engage your Twitter followers.  It's a tough task, believe me, but it can be done.  I'm going to give you nine ways to engage your Twitter followers.  If you can successfully manage these nine concepts, you're well on your way to effective Twitter leadership.
9.  Actively maintain various Twitter lists.
Twitter lists allow for a user to create a list of users who fall into a common category.  A user can create a list for any group of people, including professional athletes, family, and locals.  The key is to create and maintain a variety of Twitter lists.  If a follower sees their name on a list, they are more likely to place your username on one of their lists.  The more lists you're on, the more publicity you can receive.


8.  Become efficient with hashtags.
Hashtags are statements preceded with the pound sign (#) that usually denote a particular event or feeling.  For example, if you're attending or watching the Super Bowl, you might use the hashtag #superbowl in your tweets.  Hashtags can be searched and tracked; therefore, increasing your publicity and engagement with other users.
7.  Post useful information.
Although you can tweet about anything you'd like, it would be best if you provided useful information to your followers.  Most people don't follow someone on Twitter because they like their hair or username.  Usually solid information has something to do with it.  If you veer from posting helpful or thought-provoking information, you will begin to lose followers and the trust of those who continue to follow you.
6.  Follow people who produce valuable content.
This point goes hand-in-hand with number seven.  In Twitterland, quality is far more important than quantity.  Some would argue that when you have more followers, you increase your chances of great PR.  Wrong.  Having a small number of followers whom you can engage with is far better than having 900+ spammers and advertisers on your "Following" list.
5.  Suggest interesting people for others to follow.
If you are following someone who always posts interesting or useful content, recommend them to your followers.  The most popular way to do this is through Follow Fridays.  On Fridays, simply list the interesting users you follow and place the "#FF" or #FollowFriday" hashtag at the end of your tweet.  These hashtags let other users know that you are recommending people for them to follow.  As a general rule of thumb, if someone recommends you, be sure to recommend them at some point.  The more people you recommend, the more people who recommend you.
4.  Don't be afraid to say "Thanks."
Make sure that you thank the people you interact with on Twitter.  When you do, this implies a more sincere and genuine relationship, even if you've never talked before.  Saying "thank you" is not a bad thing.  In fact, a simple "thank you" for a retweet or a follow can make the difference down the road when someone is purging useless users from their Twitter stream.  Don't forget your manners.
3.  Use direct messages when necessary.
Direct messages, or DMs, are a great tool to use when interacting with a user about something that shouldn't be public.  For example, if you are talking to a user about their account settings, you should use DMs and not a simple reply.  Also, DMs make people feel more unique because they aren't messages posted to the public Twitter stream.  When a user feels unique, the chances that they will stick around and engage with you increase dramatically.
2.  Retweet useful content.
Be sure to retweet useful content you come across on Twitter.  Retweets, or republished tweets, are very important in the Twitter world.  When you retweet, your Twitter followers can learn about information published by other people they may not be following.  It's kind of like a Follow Friday but for only one user.  This is a great opportunity to show others that you care about what they're saying and, in turn, they will continue to follow you.
1.  Don't be shy with your replies.
If you have a reaction, thought, or other useful information to someone's tweet, reply to them with what you're thinking.  The ct of replying can start conversation and can lead to many great things (following, lists, partnerships, meetups, etc.).  Don't be afraid to share your reactions.  That is why people publish content in the first place.
Engaging with people on Twitter is a tough task but if you follow the points above, you should have a firm grasp on the essentials of Twitter leadership.  To learn more about Twitter leadership, check out 21 Days to Twitter Leadership by Joel Mark Witt.  Happy tweeting!

.


Eric Alpin is the Associate Editor of Folk Media and works for a telecommunications company in Baltimore, Md. He is a social media enthusiast, blogger, writer, and student with a passion for leadership and self-development strategies and techniques. Find out more about Eric on Twitter.



*Photo by spekulator
Tags: Engage, Following, leadership, Tweets, Twitter