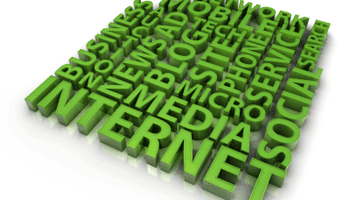 As a business owner you should be using free online tools to promote your business.
Assuming you've got the basics covered like a blog, podcast and Twitter here are four more that I think will help you market and promote your business.
Google local search
I am shocked at the number of businesses that don't list themselves on Google. It's free and easy. Visit the Google Local Business Center and enter your business info. Google will take care of the listing you when someone searches for your business locally.
Facebook pages
These days it seems that everyone in the world is on Facebook. And they are, for the most part.
And if you think Facebook is only for youthful collegians – you are very wrong. Facebook is growing in use by older professionals.
I recommend starting a Facebook page for your company. Be sure to put real people behind it with real profiles. Don't make it a corporate front.
Squidoo page
Squidoo is a website that allows you to create a free page centered around a topic. These are called lenses.
Lenses in the real world focus light. On Squidoo, lenses focus attention on topics. You can use a Squidoo lens to focus on your business or industry.
LinkedIn group
LinkedIn attracts professionals from every industry. Set up a group and begin to invite people in your space. LinkedIn is the perfect place to meet and interact with other professionals in your space. But more than "hanging out" with your peers on Facebook – spend you time hanging out with your potential customers or clients. You will be building relationships with the very people who are inclined to purchase from you.
This is a cursory overview of a few social media tools to help you market your business. By no means is this comprehensive. Stay tuned for more articles diving onto specifics of how to market online using these tools.
Also – I would love to hear from you. What are your challenges, questions or concerns while using social media to market and promote your business? Ask your questions on our Facebook page.

.
Joel Mark Witt is the Publisher of Folk Media and author of 21 Days To Twitter Leadership. He is a producer, author, and speaker who consults with businesses and nonprofits on how to use social media in marketing and communications. Get more from Joel on Twitter.
.
Get the book "21 Days To Twitter Leadership" The Step-By-Step Guide On How To Twitter, Get Twitter Followers And Position Yourself As The Leader In Your Industry In Less Than 10 Minutes Per Day.
Tags: Facebook, google local business center, google local search, LinkedIn, squidoo