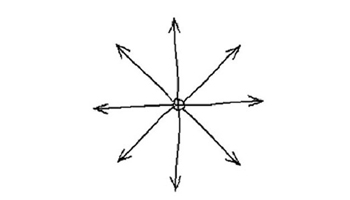 All good businesses irrespective of whether they operate offline or online, have few points in common: all of them have good marketing strategies and they care for their customers. Marketing management effectively involves the role of social media.
While many businesses tend to handle all the reports regarding the social media aspects themselves, often businesses cannot commit enough time to launch a full time social media campaign. This is where social media outsourcing comes in handy. But how do you know it is the right time to outsource social media? Here are some signs that you see before outsourcing social media for your business:
When Your business has launched a new plan
A social media consultant can help you in figuring out the right strategy required for the new setup. Developing content and establishing perfect timing and frequency for posting the content that is relevant to your people. A social media consultant will also help you in avoiding the various pit falls in internet marketing arena.
When Your business has just started the social media program
If your company has just stepped in the social media arena then a social media analysts is a right investment for the business. These analysts will not only help your business to consolidate among major social media platforms such as Facebook, Twitter, LinkedIn but will also help you in setting objectives for the social efforts.
Often, companies jump into the social media without a certain plan or strategy. This will hamper your brand reputation and will result in wastage of money and time. By outsourcing social media, your company can set specific goal for each social media channel under the advice of an expert. These experts will also make your people understand the need and necessity of each and every social media channel.
Your business has faced disappointment with social media results
If your business has already implemented social media strategies and you are not satisfied with the results then a social media consultant can help you determining why exactly your efforts have failed. A consultant will help you in minimizing the techniques that have wasted your resources and time. They will also help you in determining other alternatives that may prove good for your business.
Does your business have enough tools for social media groups
Some business people are excited about social media agencies, but do not have enough information to hire the right company. Before hiring any social media agency, make sure they take enough time to understand your people and develop plans to increase your overall goals.
Social media outsourcing comes in different sizes and shapes and you should take time to judge what suits your business. Your business size plays an important role. If your business is a one man operation, then it does not make any sense to outsource to a social media agency. Social media outsourcing is more than just acquiring a third person to post to Facebook and Twitter on your behalf. You need to understand all the metrics and how to utilize a third party to maximize your benefits. Outsourcing should be regarded as a solution to maximize social media goals and not a way to reduce the over-load you have to do.
.
About the author: Alyssa Clarke is a freelance blogger who is passionate about writing. She frequently writes on SEO, marketing and social media related topics. Her favorite sites are Bornrich and Styleguru, which she also happens to work for. She is a social media addict and can be actively found on twitter @alyssagclarke.
Tags: agency, management, outsourcing, Social Media 101, third party