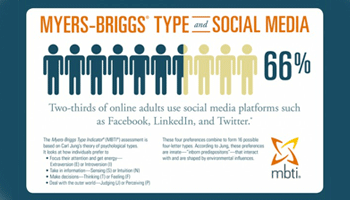 Social media and Myers-Briggs (mbti) personality types is an area of growing interest for us here at Folk Media.
Over the past year, I've been building a new publishing company with some very smart personality profilers. We have developed an online test to, not only determine your personality type (like Myers-Briggs), but to also determine the primary way you make decisions and learn new information. The test is like an x-ray into your mind.
Myers-Briggs, one of the most popular of the personality testing systems, did a recent survey around social media and Myers-Briggs personality types. The findings were very interesting.
Knowing the personality types that you are reaching with your social media can open up new doors of communication. For example, we humans have four learning styles and four decision making styles. Each one of us chooses one learning style and one decision making style as our preferred way of interacting with the world.
Imagine knowing how your social media audience was learning new information. What if you knew the exact type of language that persuaded your audience to make a buying decision. That information should almost be illegal. Imagine if it got into the hands of an unscrupulous or deceitful social media or internet marketer. That's why I'll caution you to be very responsible with this information.
In the coming weeks I'm going to be writing more about personality types and how they relate to your social media and internet marketing efforts.
If you want to know which type you are, take our free personality test and then let me know how you fit into this chart below.

.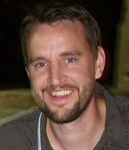 Joel Mark Witt is the Publisher of Folk Media. He is a producer, author, speaker and social media marketing coach who consults with businesses on how to use social media in marketing and communications. Get more from Joel on Twitter.
*Image via cpp.com
Tags: mbti, myers briggs, personality types, Social Media 101