Facebook made some changes to fan pages last week and I thought I'd let you know how this might impact your business.
The changes go into effect for all Facebook Pages on March 10, which gives you four weeks to preview the new format and switch over at any time before then. It's important to learn how they work in order to make the most of this exciting new look and feel.
These changes bring Facebook pages closer to individual user profiles in look and functionality.
The changes impact the user experience visually, giving a more compelling look and feel to pages; functionally, allowing brands and companies to operate more the way individual users do.
Here is a quick list of changes
Pages can Like other Pages, not just favorite them
Photo strip above the Wall (with most recent photos you posted or tagged)
Tabs move over to the left panel, in the form of a list (maximum of 6 above the fold)
Profile picture reduced from 200 x 600 pixels to 180 x 540
Blurb box that was below the Page picture moved to info tab
Ability to interact on Facebook as your Page
Ability for admins to post and comment around the site under their Page's alias
News feed of updates from Liked Pages
Pages can now feature iFrame tab applications
Featured Pages and Admins
Page category
Choice for Wall posts between "Everyone" and Page posts only
Mutual Friends and Interests section
Email notifications when users post or comment
Note: You can preview the new layout but once you upgrade, there is no way to revert back to the old design.
Leave your questions and comments about the Facebook changes below.
.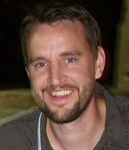 Joel Mark Witt is the Publisher of Folk Media. He is a producer, author, speaker and social media marketing coach who consults with businesses on how to use social media in marketing and communications. Get more from Joel on Twitter.
*Photo by m-c