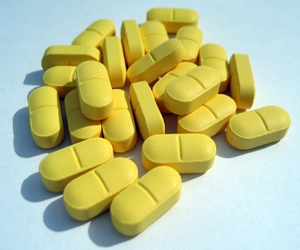 This post was written by guest author Victoria Ipri.
Social media marketing has become commonplace. Yet thousands of businesses remain on the sidelines.
Why? Fear. In my conversations with small business owners, I've dubbed this fear social media paralysis, aka I-don't-know-what-to-do-so-I'll-do-nothing.
Signs & Symptoms
Fear of the unknown, fear of making a costly mistake, fear of doing "it" wrong…these fears consume many small business owners. I'm not suggesting a 'wait and see' attitude is an effective strategy. To the contrary, businesses adopting this position will find their competitors passing them by. And customers? Well, they're already online, looking for you. When they don't find you, guess who gets the business?
The Diagnosis
Acknowledging you have a problem is the first step in recovering from social media paralysis. Interestingly, some small business owners claim they are waiting for social media to "mature," so true ROI can be measured. I applaud them for their creative spin on the real reason: social media marketing is downright confusing. It's also time consuming. If there is one thing today's mentally and financially strapped small business owners don't need, it's one more task in an overflowing day.
The Cure
Fortunately, there is a cure. You may be surprised to learn the remedy for social media paralysis does not begin with "build a profile." No…businesses new to social media are nowhere near ready for that step.
The cure begins with a plan. And the plan includes defining goals and objectives, understanding what social media can…and cannot…do for your bottom line, designating a "driver" (more on this next week), developing a Social Media Action Calendar, and other tasks that serve as the foundation for any good social media marketing campaign.
After all, if you don't know where you're going, how will you get there?
Herewith, then, are three brief, but important, tasks you can undertake right now to put you on the path to recovery:
Determine the best platform. Remember: LinkedIn is a cocktail party; Facebook is a backyard BBQ; Twitter is the hot sauce. Often, the best combination is either LinkedIn or Facebook, and Twitter as a complement. Many small businesses selling professional services do well with LinkedIn alone.
Define your target market. This takes a bit more time, so grab a clean pad of paper and try to write a sentence about who you're going after. For example, "Mid-life professionals seeking a career change," "18-24 year old females purchasing their first car," or "Young professionals with an income of $50,00 or above." Knowing your target market is key.
Check up on your competitors. Your prospects certainly are, so you should too. Google alerts, organic search results, website review, and various tools can help you keep up. Know your competition, so you can do it better.
If you're serious about getting on your social media feet, my best advice is "Don't wait to get started." It's a fast-moving world out there.

.


Victoria A. Ipri is CEO of Modello Media, Inc., an e-marketing strategy firm with an emphasis on social media solutions, based in Philadelphia, PA. If you suffer from social media paralysis, visit www.SocialMediaShiatsu.com, or download Victoria's latest ebook, Social Media for the Clueless. Find out more about Victoria on Twitter.

*Photo by dimshik
Tags: Facebook, guest post, LinkedIn, paralysis, recovering, resistance, Social Media 101, social media aversion, social media paralysis, Twitter, Victoria Ipri