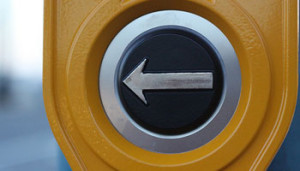 Referral marketing comes down to getting other people to tell their online networks about your business. You can let that happen organically (the slow way) or you can be strategic and partner with people that can help you build a solid referral marketing engine. I have a secret that has worked for me and I'm confident it will work for your business too. But first…
Referral marketing
In the modern economy you need to partner up. Going alone sets you up for failure. The Internet is the perfect space to quickly build and develop business connections.
Trust is obviously a very important aspect of all this. You need to fully trust the people you partner up with. If you can't refer your mother to them, then they are not worth referring your customers and clients.
Let's assume you already have an idea of who you'd like to partner with online. What's the secret to connecting with them so that referral marketing can happen?
SECRET: Start doing referral marketing for other people first
Other people are the major reason you will have business in the new economy. Your ability to connect and build relationships will be one of the biggest factors in how financially successful you are in the future.
It's important that you find people in your industry or other complimentary businesses to partner with. These people are going to be your power team. You are going to invest heavily in helping them grow their businesses and they will do the same for you. Engaging with these people takes some time and effort.
I have created something I call the "target 10." These are ten people that I target for a period of time (about 90 days) and behave as if I'm on their marketing staff. I don't ever ask for anything in return, but I make comments on their blog posts, tweet about them, share their Facebook content and look for any way I can to promote new products and services that they release. I become their biggest fan and advocate.
The key is to genuinely become a referral marketing engine for others…
A few ideas to make this system work for your business:
Don't keep score. I learned this from Keith Ferrazzi's book Never Eat Alone. If you keep score you won't be freely able to help other people without expecting anything in return.
Target people who have influence. Even though we aren't keeping score, when you are starting out it's important to think about the potential reach your actions can bring. So don't target someone with 100 Twitter followers. Spend the time researching folks who have larger audiences. (Side Note: Don't ignore people with small numbers – they are still people and you still need to be nice. I'm simply suggesting you spend a lot of time with people with large audiences when you're starting out).
Put yourself on their marketing team I (virtually). Mentally place yourself in the position of responsibility for their online sales and success. If they have an affiliate program feel free to sign up for that – but don't do it for your own sake. Look to genuinely make them successful.
If you will do this for the next 90 days, I promise you will see some amazing results. You really can't go wrong by promoting others.
How to partner up for referral marketing success
As you begin to develop relationships with others, here are a few ideas on how you can partner online to build your power team or referrals.
Create a united front. The best example of this is the Mexican drug cartel. The top dogs always work together to stamp out competition and help each other sell more. A rising tide raises all ships.
Fan swap and follower swap. Be willing to follow each other on Twitter and "like" each other on Facebook.
Offer to email your list if they'll email theirs. This is a great way to help each other out and build both of your lists.
Today's Action Steps
First, find ten connectors and begin to target them for a relationship. Follow them on Twitter, like their page on Facebook, subscribe to their blog, connect with them on LinkedIn, etc. After you've followed – liked – and connected… start retweeting their tweets, sharing their blog post and looking for any way to publicly promote them. After a while they will take notice.
Second, comment below and sketch out your target 10 plan immediately.
Finally, if you found this post useful, please share it via your social media of choice.
Now go take action.
This article is part of the Internet Marketing Basics series where we cover the fundamentals of internet marketing and social media.

.
Joel Mark Witt is the Publisher of Folk Media and author of 21 Days To Twitter Leadership. He is a producer, author, speaker and social media marketing coach who consults with businesses and nonprofits on how to use social media in marketing and communications. Get more from Joel on Twitter or Google Buzz.
*Photo by bigoteetoe
Tags: Internet Marketing Basics, Joel Mark Witt, referral marketing, target 10, unified front