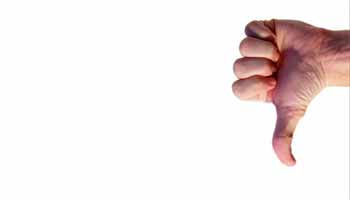 Maintaining an active online and social-networking presence is beneficial to your business in many ways, helping to promote your brand and build positive relationships with customers. However, it also has the potential to open you up to negative reviews or online criticism. Responding to these negative comments in crucial in an online forum, where they become visible to many more people and are often published in perpetuity. How you respond to them is very important to managing your brand.
When to Respond
Not every negative comment warrants a response. But many do. Here are a few cases when you should respond to negative reviews:
To Correct Mistakes.
Sometimes, you genuinely make a mistake. Maybe you sent out a defective
product, or maybe you failed to live up to guarantees you made in your service. If that is the case,
respond quickly and sincerely. Work with the customer to correct the situation. Don't make excuses for your mistake. Apologize and make the situation better.
To Correct Factual Errors.
Misunderstandings happen. Someone may have bought a bad computer at Joe's PC World down the street, but confuses your store for his and starts trashing you online. When this happens, gently point out the mistake and show empathy.
To Stop the Situation from Gaining Traction.
Even if the complaint seems small at first, it has the
potential to pick up traction if it gets the right notice or if enough other people chime in to say that
they've had the same problem. Don't let a small issue snowball. Address concerns early and quickly.
When Not to Respond
Usually, responding to negative reviews is always recommended. However, there are a few occasions when you'd be better not to do so:
When You Can't Help.
Sometimes, angry people are just angry. It may have nothing to do with you or your company. Some people just wake up angry, and they look for reasons to stir the pot. Just be sure that you are right if you think this is the case. Don't ignore genuine problems by passing it off as the rants of "some angry guy."
When You'll Only Add to the Problem.
If a complaint is especially emotionally charged, sometimes
responding to it will only add fuel to the fire.
How to Respond
When you do respond to negative reviews or comments, here are a few tips to keep in mind:
Listen carefully.
When customers are angry, it may not be clear at first what the real source of their
frustration is. Be sure to listen (or read) carefully to get an accurate understanding of the problem.
Stay calm.
Never respond in anger or frustration. Always think carefully about your message before you
hit the send button.
Be honest.
Customers will only grow frustrated or more angry if they suspect that you are being
insincere or are trying to spin the situation. Be honest, and you will win your customers' trust and
respect.
Promise to do better.
And then do better. Criticism is often an opportunity. It allows you to prove to
your clients that you really care about their business and want to provide a superior product or service.
If you haven't done so, take the time to learn how you can do better, and then improve from there.
Online branding has just as much to do with how you promote your business as with how you handle customer dissatisfaction. Take these opportunities to improve your online reputation by responding in a professional and sincere manner.
.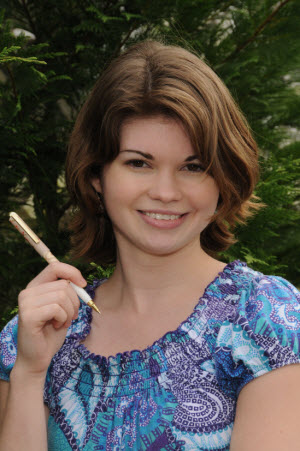 Maria Rainier is a freelance writer and blogger for First in Education where she's recently written about web design degree programs along with a piece looking at online microbiology programs. In her spare time, she enjoys yoga, playing piano, and working with origami.
Tags: Blogging, Maria Rainier, negative comments