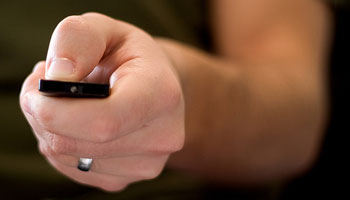 Small business marketing online can be very powerful when you blend traditional advertising, direct response and public relations.
Most people talk about social media and social networking in terms of community, conversation and relationships. But there is a place for social media in direct marketing.
Let's first look at the three big communication "channels" used to market.
Traditional broadcast style marketing
These includes radio, TV, newspapers, billboards and magazines. As a small business you should probably shy away from these, unless you have a large amount of money to invest. They are much better suited to big brands like Coke, Nike, Burger King and Geico.
Direct response marketing
Advertising legend David Ogilvy considered direct response marketing his secret weapon. People like Dan Kennedy, Eben Pagan and Tony Robbins have used it to make millions.
The tools of direct response include post cards, sales letters, emails and infomercials. The biggest hurdle business owners have is the perception of cheesiness when using these methods.
The more direct and specific you make your call to action, the more potential you have of making the sale. But many people object to "stooping low" to produce an infomercial or write a simple sales letter.
Public Relations
Instead of paying for ads on TV or mailing postcards to potential buyers, smart marketing professionals use newsworthy stories to attract the attention of the news media. This type of coverage can have a huge impact on getting the word out.
Tools include TV interviews, news coverage and articles written about your business in the newspaper.
Inbound Marketing – best of three worlds
What if you were able to combine the storytelling aspects of public relations with the direct call to action of direct response? And what if  you could package it all with the same look and pizazz of a TV commercial or radio spot?
Then you would be using what I consider the most powerful new form of marketing…. inbound marketing. And thanks to the internet, inbound marketing has made a fortune for it's practitioners.
By combining the best of the three marketing methods above you are able to:
Catch people when they are at the end of the buying cycle
Dominate a niche topic for maximum profits
Become branded as an expert
Have the time to educate people (online has no 30 second or one newspaper page limit)
Build a tribe around your products and services
How to make your plan
Think like a journalist/marketer. Combine your editorial styled public relations with a direct response call to action. You can write "how to" blog posts for example.
This post is a an example of this. I'm writing a "how to" article, but I also invite you to learn more by downloading a free report.
I've blended editorial with call to action.
To take this one step further, you can sprinkle in video and audio to simulate traditional broadcast television and radio.
But unlike traditional broadcast mediums, here you have unlimited time to talk about your product. So you don't have to be salesy and try to pack your message into 30 or 60 seconds. You can spend time teaching instead of selling.
Today's Action Step
Leave a note in the comments below and let me know three ways you feel that you can blend editorial with call to action online.
For example, you could take a press release (already created) and turn it into a blog post. But rewrite just enough that there is a clear call to action in the post.
Now go take action.
This article is part of the Internet Marketing Basics series where we cover the fundamentals of internet marketing and social media.
.
Joel Mark Witt is the Publisher of Folk Media. He is a producer, author, speaker and social media marketing coach who consults with businesses and nonprofits on how to use social media in marketing and communications. Get more from Joel on Twitter or Google Buzz.
*Photo by chrismar
Tags: Broadcast, direct marketing, direct response, inbound marketing, public relations