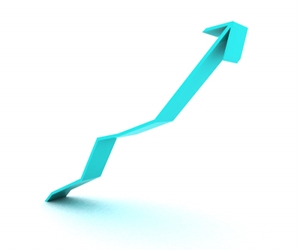 "You get the best out of others when you give the best of yourself." – Harry Firestone
Being a successful person doesn't revolve around money or commodities. It doesn't even involve great accomplishments on the job or in your personal life. True success and leadership are developed when you take your relationships to the next level, serving others and committing to their success.
You read that correctly.
If you are bent on growing others, you will invest in growing yourself. This is one of the most critical and influential laws of leadership. And, the best part is the social media is specifically designed to help you master this principle.
Developing Others 101
We all play a part in the lives of many different people every day. Whether you're a boss or a janitor, husband or brother, church leader or Girl Scout mom, you have influence in the lives of others every single day. However, most of us never harness this potential, at least not for good.
Whenever we think about people influencing others, we immediately assume it's a bad thing. We think that one person is "playing" another and that someone is always getting the short end of the stick. Developing a person is certainly the opposite of taking advantage of someone.
When you are influencing someone to help them, you have their best interests in mind. You are giving your all–your mind, your attitude, and your experiences–to help them have a successful life. As you begin to develop someone, you grow closer to them and become a more significant part of their life. Once you have played your part in their life, they will most certainly reciprocate and help you when you need it. It's simple; helping others helps yourself.
Social Media and Developing Others
The Internet is the perfect place to begin developing others in order to help you both grow. The advancement of peer-to-peer networking (P2P) has made this leadership principle easier than ever. Websites such as Twitter and Facebook connect you to others and provide you with the means of interacting, which is the fundamental key to developing others.
In order to properly influence and develop others so that you will also benefit, you need to be helpful and understanding in your interactions. Let's dive into what this could look like…
Make it a point to routinely connect with others for the sole purpose of developing a friendship. If you have hundreds of friend, connections, or followers, schedule time each day or week to reach out to someone and grow that relationship. Use a quick email, Facebook message, or DM to let them know you're there.
Not every attempt at communication is going to bud into a happy-go-lucky relationship so make sure you don't neglect the people you're currently close with. These people don't plan to go anywhere; don't give them a reason to leave.
Connect with like-minded people through groups and fan pages. This is going to be critical because you are most likely to continue conversation with someone if you know you have something in common. In a group or fan page, you know what the common thread is and you can use it accordingly to generate conversation.
Don't be overly pushy or set on helping every person you contact. It's not going to happen and don't force it you don't see a reciprocated interest. That person may still come around in their due time; don't destroy that potential connection right now.
Action Steps
Here are three action steps for you to complete today or this week:
Create a short list of people, maybe five or six, that you will contact to start growing your relationship. Don't pick the most wealthy people or the most popular. Instead, pick the people who you will connect with the most.
Determine your best mode of contact. Will you use a Facebook message? A DM? Will you just pick up the phone and call? Try to determine the best way for the other person to chat and use that method.
Contact someone and begin to develop others. Take a chance and do it! You will begin to reap the benefits shortly…

.


Eric Alpin is the Associate Editor of Folk Media and works for a telecommunications company in Baltimore, Md. He is a social media enthusiast, blogger, writer, and student with a passion for leadership and self-development strategies and techniques. Find out more about Eric on Twitter.

*Photo by svilen001
Tags: Developing Others, Development, eric alpin, Facebook, Harry Firestone, Leader Who Had No Title, leadership, LinkedIn, Robin Sharma, social media leadership, Twitter