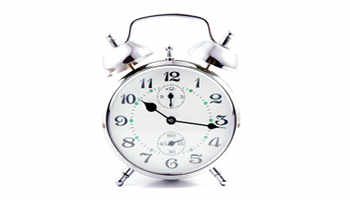 As promised, we're delivering you some quick hits from around the social media world. We know that you don't have all the time in the world to browse the Internet so we thought we'd give you the content and you can decide what you want to read.
If nothing else, you need to be tracking these six social media metrics.
There are 10 things that you can do to be a great Twitter user. Are you meeting your goals?
Facebook is back into the game of making users mad…especially those who already know what they're doing.
Disney is the first sponsor of Twitter's @earlybird campaign. Is this thing going to catch on?
Are you a health junkie? How can social media help you improve your health?
Move over Starbucks, Ann Taylor has joined you in giving out foursquare mayor discounts.
What article was most useful for you? Do you have any you'd like to share?

.


Eric Alpin is the Associate Editor of Folk Media and works for a telecommunications company in Baltimore, Md. He is a social media enthusiast, blogger, writer, and student with a passion for leadership and self-development strategies and techniques. Find out more about Eric on Twitter.

*Photo by cema
Tags: Ann Taylor, Disney, eric alpin, Facebook. Foursquare, Health, Twitter