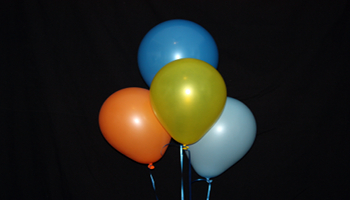 It's a new week and it's time for a new set of social media one-liners.
As always, these one-liners are created to give you the scoop on what is happening and tending in social media this week.
Here goes…
Are you a Facebook junkie? If so, you should learn how to do some pretty sweet things with your profile.
If you have a social media plan for your business, it may be time to evaluate your status and progress.
With Facebook approaching 500 million users this week, it will be celebrating by allowing users to share their own Facebook stories.
Some businesses see angry customers as a sign of weakness or flaws but they can actually be quite valuable.
It's no secret that a social media catch-22 exists in many companies. How can you avoid it and deal with it if it happens?
Gearing up to begin a social media campaign? Check out one approach to creating a social media press release.
Giving props and saying thanks via social media is still very underrated. How can you show love for your fellow online users?

.


Eric Alpin is the Associate Editor of Folk Media and works for a telecommunications company in Baltimore, Md. He is a social media enthusiast, blogger, writer, and student with a passion for leadership and self-development strategies and techniques. Find out more about Eric on Twitter.

*Photo by sue_r_b
Tags: customers, eric alpin, Facebook, press release, thank you, Twitter, Youtube