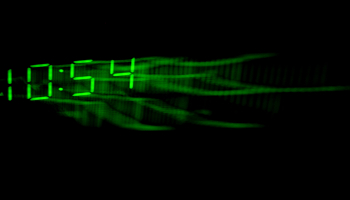 Ford breaks the mold and debuts its new Explorer via Facebook, not an auto show.
Do you think that Twitter will be around forever? After reading about its flaws, you may not be so sure of its stability.
Some would say that social media addiction is a disease. Well, some stats will help you prove that.
If you're looking for a social media expert, you might want to make sure that they meet a few qualifications before you commit to them.
Checking your social media strategy is something that companies often neglect to do. Make sure that you don't fall off the self check-up wagon.
Twitter could be stepping up their game by including photos and videos directly in the Twitter stream.
Interested in sending some voice text via Twitter? Check out Mashable's article on sending voice tweets to satisfy your need to tweet speak.
YouTube Viral Video Alert: Guy Walks Across America
Tip: If you have an iPhone and you have Bump, now you can connect with others on Facebook and Twitter just by fist pounding.

.


Eric Alpin is the Associate Editor of Folk Media and works for a telecommunications company in Baltimore, Md. He is a social media enthusiast, blogger, writer, and student with a passion for leadership and self-development strategies and techniques. Find out more about Eric on Twitter.

*Photo by CDJensen
Tags: Bump, eric alpin, Explorer, Facebook, Guy Walks Across America, one-liners, quick hits, social media addiction, Twitter, Youtube