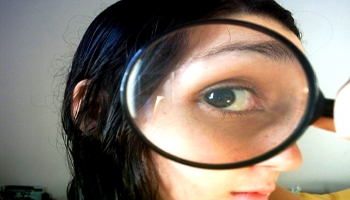 There may have been a lot you missed in the social media world in the course of the last week. To catch you up on the latest happenings, here are some quick one-liners.
"F**ck Cancer," a non-profit organization determined to help others learn about the disease, has increased cancer awareness through donated Facebook status updates and tweets.
Although Facebook is about you, don't make yourself look like fool with your wall posts.
An abducted journalist held in Afghanistan was able to tweet his location using his captor's cell phone.
Reggie Bush and Activ8Social have kicked off a scavenger hunt through New Orleans that runs off of Twitter, Facebook, and Foursquare posts.
It's important to educate yourself on Facebook Places, Facebook's location-based check-in service.
If you're having trouble thinking of things to share on Twitter, run through this exhaustive list to see what you may be missing.
Using social media to retain customers can be a tricky process so you must know how to measure your results.
Three new studies have been released that detail Facebook marketing trends and habits of users.

.


Eric Alpin is the Associate Editor of Folk Media and works for a telecommunications company in Baltimore, Md. He is a social media enthusiast, blogger, writer, and student with a passion for leadership and self-development strategies and techniques. Find out more about Eric on Twitter.

*Photo by lilinhah
Tags: cancer awareness, eric alpin, Facebook, Foursquare, journalist, marketing studies, one-liners, Reggie Bush, Twitter