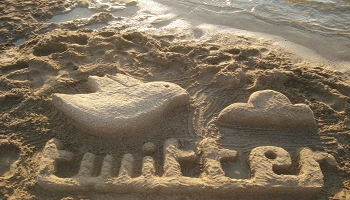 To capture the main happenings in the social media world, let's take a look at some quick blurbs of need-to-know information. We aim to give you as much information as possible in one shot so here it goes…
A new study finds that while social media use is increasing, content creation has reached a plateau.
Mark Zuckerberg, founder of Facebook, is getting a lot of publicity these days, including his own comic book later this year.
You can kiss blogging service Windows Live Spaces good-bye; it's being replaced by WordPress.com via a recent deal between Microsoft and Automattic.
Trying to find a job via social networking can be tough but here are ten tips to help you land a new gig using Facebook and LinkedIn.
If you have a brick-and-mortar storefront, it is possible to use social media to boost your influence and customers.
The new version of the Twitter web interface has a lot of people talking; find out the changes.
Celebrities on Twitter have little influence over their followers, finds a new study conducted by Northwestern University.
If you're looking for a way to gain Facebook fans, read how one band gained over 3,000 fans by spending only $250.

.


Eric Alpin is the Associate Editor of Folk Media and works for a telecommunications company in Baltimore, Md. He is a social media enthusiast, blogger, writer, and student with a passion for leadership and self-development strategies and techniques. Find out more about Eric on Twitter.

*Photo by Rosaura Ochoa
Tags: eric alpin, Facebook, jobs, Mark Zuckerberg, one-liners, quick hits, Social Media 101, social media jobs, studies, Twitter