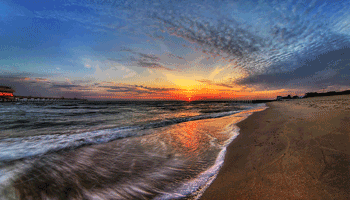 It's that time of year again – the time for goals, resolutions, broken habits, and a lot of positive thinking.  When most people think of the term "resolution," they think about personal development and growth.  Through hard work and discipline, goals are set, changed, and, hopefully, achieved.  Resolutions aren't just for the individual; business can use and develop resolutions, as well.
Businesses are constantly changing and growing with their customers.  If they didn't, they wouldn't last long.  However, most businesses have not adapted themselves to secure their presence in social media.  Whether people like to admit it or not, social media is here to stay for some time and if businesses are looking to survive in the next decade, it is critical to stake a claim in the social media market.
It's a new year and the beginning of a new decade.  What better time to jump into social media if you haven't done so already?
Choose Wisely
Social media websites are not your run-of-the-mill information sources and each site is different.  When choosing to become active in social media, it is critical to think about the intended goals.  Do you want to gain more clients?  Do you want to develop current relationships?  Do you want the world to see your company as "human" and not just another retail store?  It is important to figure out your social media goals before diving in.
The most popular social networks are Facebook and Twitter.  On Facebook, businesses and non-profits can create fan pages to promote their businesses.  Users of the social networking site can become "fans" of the business and share the information with their friends.  With Twitter, a company would create a profile and tweet, or publish posts, about the company itself, how it can help, and even any special offers.  A great guide to using Twitter is 21 Days to Twitter Leadership.
Set Goals
Your business or non-profit is never going to succeed in social media without goals.  Goals help you measure the success in the physical world and goals will measure your impact in social media.
Some may call it unreasonable to think that a business and non-profits can grow through social media in just a short time.  But, it happens.  If a non-profit sets reasonable and achievable goals, amazing things can happen – donations can flood in, people can be touched, and the organization can grow.  With social media, information spreads like a wildfire.  With the proper goals, that wildfire can be almost unstoppable.
Don't Give Up
Social media growth and exposure don't always happen overnight.  It can be tough to continue to attempt to market and promote when it seems like no one is listening.  However, there is always the possibility that times will change in an instant.  When it feels like no one is replying to your company's posts or taking action on the donation pleas of your non-profit, don't lose heart.   Revisit your goals and methods, determine what may be the problem, and adjust accordingly.  If you don't, things might turn out worse.
It's the 21st century and the start of a new decade.  It is time that businesses and non-profits embrace the full potential of social media.  It's a marvelous world that can grow and transform an average business into a marketed and thriving business.  Will your business embrace the Social Media Resolution of 2010?

Eric Alpin is a social media enthusiast, blogger, creative genius, and avid reader. Eric enjoys maintaining his website, ericalpin.com, editing and shooting video, reading, hanging out with his friends and girlfriend, and playing sports. Eric works full-time for a telecommunications company in the Baltimore, Md. area and is currently seeking his Bachelor's Degree in Communication Studies. Follow him on Twitter or Facebook.
Get the book "21 Days To Twitter Leadership" The Step-By-Step Guide On How To Twitter, Get Twitter Followers And Position Yourself As The Leader In Your Industry In Less Than 10 Minutes Per Day.
*Photo By shoebappa
Tags: Business, eric alpin, Social Media 101