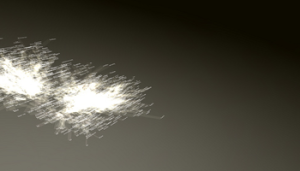 After you establish a presence on various social media sites – your next step is to engage with people.
Engagement is the obvious next step
Engagement seems like it would be obvious but it's not. A lot of small businesses set up Facebook pages and Twitter accounts but never interact with people through these platforms. It's like showing up at a party then sitting in the corner not talking to anyone all night. By engaging people you will build up your credibility and attract prospects and customers.
Engagement is more than talking
Engagement is more than just talking about what YOU are doing in your business. You're goal is to develop a tribe of people who know, like and trust you. You'll need to spend the time getting to know people.
First, shift your mindset from PROSPECT to FRIENDSHIP. The worst thing you can do is see every single person online as a potential customer.
I can remember being involved with a network marketing company over a decade ago. I wasn't very successful at it because my mindset was all wrong. I viewed every person I met as a potential sales recruit for my company. I was only looking at what I could GET from people.
Fast forward to today. I now look at people and ask "what can I GIVE this person to add value to them?"
Don't get me wrong. I'm running a business and I'd love for you to buy our products and services.
BUT – my personal goal is to engage with people no matter who they are. I'd encourage you to do the same.
Practical steps to engagement
Here are a few simple tips to get you started:
Ask people to comment on your blog posts
Comment on other people's blog posts
reply to Twitter messages with advice or questions
Post polls, surveys and questions on your Facebook page
Ask questions via Twitter and other networks
Today's 10 minute action step: make a blog comment
Take 10 minutes right now and find a blog to comment on. Read a post, formulate a clear thought that adds value to the conversation and comment. That's it.
Now go take action.
.
Joel Mark Witt is the Publisher of Folk Media and author of 21 Days To Twitter Leadership. He is a producer, author, and speaker who consults with businesses and nonprofits on how to use social media in marketing and communications. Get more from Joel on Twitter or Google Buzz.
.

*Photo By Zeno