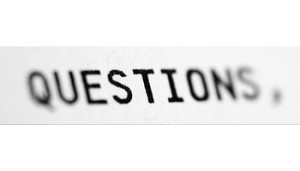 We are taking all your social media questions live. Now is your chance to ask about Twitter, Facebook, YouTube, blogs and more.
Have you ever wished you could just ask someone a specific question you have about Facebook? Or do you feel like you could get somewhere with Twitter if someone could help you work through a specific problem you are having?
This week we are answering all your social media questions. We'll spend a few minutes reviewing all the topics from previous teleseminars and then simply open up for questions.
On this call we have only 100 spots and expect to fill up fast. It is critical that you register for this free teleseminar now.
[This teleseminar has ended. Be sure to subscribe to the Folk Media newsletter to get alerts of coming events.]

*Photo by DraconisVH
Tags: Questions, Social Media 101, teleseminar