Tag: twitter applications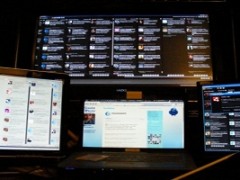 With the recent Twitter.com improvements, users of the site have received more tools to manage their profiles. However, can the enhancements compete with the functionality of applications?
Twitter has given birth to some pretty strange sounding names. Twibes, Twellow and now Twiangulate. This application allows you to see commonalities between three Twitter users.