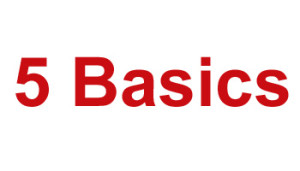 I've written before about the idea of creating massively valuable content for your website. It goes without saying that you need some specific tips on developing content. Here are five basics to content creation.
1) Keep it simple
Simplicity is bliss. Make your content simple to produce and simple to consume. We use Keynote and Screenflow on a Macbook Pro to produce simple training videos. Blogs are a great way to create and release simple content. We've used WooTheme blog designs and Thesis Themed blogs to make great looking websites on WordPress.
2) Make it actionable
Unless you are writing fiction or creating TV shows – your goal is to be more than just entertaining. You need to educate.  Beyond education is action. Get your audience to take ACTION. Without action from your readers/listeners/viewers you won't have any impact on their lives.
Make your content actionable. Create "how-to" and helpful resources that can make a difference in the lives of your prospects.
3) Make it fun
Don't forget to make your content fun. We love to learn and watch things that are fun. Think about unique ways to present your content. Is there a persona you can adopt that will entertain? For a great example of making content fun watch an episode of Mad Money with Jim Cramer on CNBC and you'll get an idea of what I mean.
4) Keep it short
Online, two minutes of video is a long time. Five minutes is an eternity. Keep your content bite sized.
5) Make it valuable
Your content should be valued by your audience. Create valuable content and your readers and viewers will keep coming back for more. Plus they will share it with their friends.
Remember, content is the currency of the internet. Keep it simple, actionable, short, fun and valuable.
.
Joel Mark Witt is the Publisher of Folk Media and author of 21 Days To Twitter Leadership. He is a producer, author, and speaker who consults with businesses and nonprofits on how to use social media in marketing and communications. Get more from Joel on Twitter or Google Buzz.
Tags: content marketing, inbound marketing, Joel Mark Witt, social media marketing