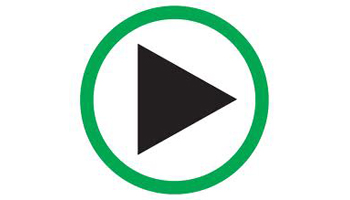 Internet video is changing the way that many marketers drive traffic to their websites. From the elusive viral clip to product information and infotainment videos, this format offers an engaging and enriched experience for visitors of any website. However, there are a number of misconceptions about video content and video SEO. These five misconceptions are not only common but easy to debunk as well.
Video is the Magic Method for SEO Domination
While web videos are a great way to drive traffic and boost website statistics, they are just part of the answer. Though video is great at grabbing the attention of visitors, it is difficult for search engines and indexing sites to process. If you are using video to boost SEO results on your site, proper metadata, summaries and transcripts are essential. With the constant changes to many search engine algorithms, it can be difficult to know exactly how to use video within your site design. While there is not always a guaranteed formula for success, it is often best to keep the video between two blocks of text to avoid penalties for aggressive advertising.
Self-Hosted Video is Too Expensive
While video is certainly more bandwidth intensive than most other website content, utilizing proper video compression and encoding can go a long way toward keeping your bandwidth in check. Flash or HTML5 supported video and other web-optimized formats allow resolutions that will look crisp and detailed without the need for gigabytes of space. Unless you are creating a web series or performing a major product launch, there is often little need for 1080P video or many of the high-end encoding formats. Providing a lower resolution video file also ensures that mobile devices and older hardware can render the video smoothly.
Keeping Videos Short is Best
The ideal video length is usually a matter of your target market. If you intend to focus on mobile devices, shorter videos are typically easier to view while on the move. They will also load faster over slower data connections for easy mobile viewing. However, this is one of the only markets where shorter videos are encouraged. When choosing a length for your video, it is important to consider engagement. While a 20-minute description or informational video might be very thorough, will it keep the viewer interested for the entire duration? Much like text and images, video should be concise yet entertaining. A great way to test the impact of a video on your site is using split tests.
Video Distribution is Better than Self-Hosted Video
While both options provide traffic for your site, they typically serve different means. Self-hosted video generally helps to build your brand and drive conversions. Video distribution is similar to article syndication. It increases exposure, provides incoming links and serves to start the traffic funnel towards your main site. Using both options is typically the ideal solution. When posting a video to an external site, such as YouTube or MetaCafe, always be sure to include links back to your hosted site. If possible, creating a branded video profile for your distribution sites can help to improve results as well.
Creating Quality Video is Costly and Complicated
Video production and encoding once required expensive software and equipment. These days, a newer smartphone and the editing software included with your computer's operating system will often suffice. These tools provide easy ways to include image or text overlays, create credits and transition between scenes without having to spend hours learning a new piece of software. Best of all, many of them will integrate with your existing site storage or video distribution sites for effortless uploading once the video is complete.
Video content is not a magic panacea for driving traffic to your website. Instead, you should consider it is another toll in your SEO kit to make your website a valuable destination for visitors who will then be more likely to drive organic traffic your way through word-of-mouth social media shares.
.
About The Author: Steven Chalmers has written for the tech industry for many years. When he's not busy writing poignant articles, you can find him covering
web conferencing
companies such as Intercall or playing on his extensive collection of vintage guitars.
Tags: Online Video, video marketing, Youtube