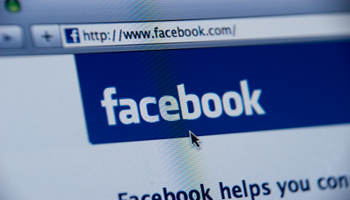 Facebook recently released it's new and improved Groups system, improving a stone-age feature into a more robust and advanced system. The premise behind Facebook Groups is that a user can create a group for friends, family, or co-workers, and that can serve as a meeting place on Facebook. Instead of using messages and comments to organize events or discuss certain topics, a group makes it easy for like-minded people to communicate. A Facebook group gives those people a central location, which spurs on more organized conversation.
Just The Facts, Please
The premise and usability of Facebook Groups is pretty basic. Unlike it's more public counterpart, fan pages, a Facebook group requires little to no maintenance. You simply type in the name of your group, a brief description if necessary, and whether your group will be public, private, or secret. After you create your group, you may change any of these options.
When a group is formed, the creator adds people to the group. Once the creator adds an individual, they are in that group but can opt to leave the group. This can be done at the bottom of the left column, by clicking "Leave Group." (Image 1) If you are the creator of a group, this option will be at the bottom of the right column. (Image 2)
A group functions much like a fan page–videos, pictures, and even documents can be added. Unfortunately, Facebook does not allow you to upload your own documents (ex. Word files) but that may come in the future. The documents section of the new Facebook Groups reminds me a lot of Google Wave (R.I.P.) and with later developments, it may get to that point, too.
What About Old Groups?
If you were a member of a group before the revamping of the Facebook Group layout, the group will remain in the older format. Facebook did not migrate formats when they made the most recent improvements. That would have simply taken too much time and resources.
If you're looking to access your older groups, click on the "See All…" link in the left side navigation pane. (Image 3) Any groups doting the newer format will appear in your navigation pane in their own section and will appear next to the group icon.
Other Notes
I like the way the new improvements to Facebook Groups; things are much easier to use and appear less cluttered compared to older formats of the Groups function. I think that Groups have a lot to offer, especially to teams of people and individuals who need to collaborate on documents and don't want to use a Google account.
I'd like to set the record straight–a group should be created if what you are attempting to do is private or conversational, such as a class reunion page or high school science group project. If you are trying to gather a lot of support for a cause or a silly concept, go with a fan page. This will make your life much easier and will gain you a lot of exposure.
Private = Group
Public = Fan page
I think that Facebook has made great strides in reorganizing and updating Groups. The updates might make more people aware of the potential of groups and subsequently cut back on a lot of the fan pages that are created for private groups or organizations.

.


Eric Alpin is the Associate Editor of Folk Media and works for a telecommunications company in Baltimore, Md. He is a social media enthusiast, blogger, writer, and student with a passion for leadership and self-development strategies and techniques. Find out more about Eric on Twitter.
Tags: eric alpin, Facebook, Facebook Groups, Fan Pages, Groups, improvements, what you need to know