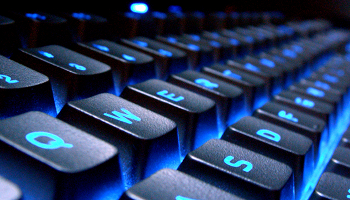 LinkdIn is a great resource for professional networking.  The site includes standard social networking features, such as status updates, biography information, and groups, but it also has a unique component – the ability to give and receive recommendations.  When you connect with colleagues or friends on LinkedIn, you have the chance to put in a good word for someone who has proven themselves to be a hard worker.  Your recommendation is displayed on the user's profile for others to see.
This type of feature is very beneficial when you are attempting to build up a professional portfolio.  Each recommendation gives insight into your work ethic, personality, and ability to complete a task.  If you are intending to change jobs any time soon, this would be a great feature to utilize and display in case potential employers stumble upon your profile.
Once a person has grasped the power of the recommendation feature on LinkedIn, they tend to request recommendations from every one of their connections.  Their hope is to build a profile that is bursting at the seams with praise, adoration, and respect in order to make themselves look good.  Unfortunately, this probably isn't going to happen.  There is no Recommendations Race.  In fact, recommendations on LinkedIn are genuine sentiments reflecting outstanding work ethic, not another notch on a belt.
After realizing the real purpose for recommendations, it is time to explore the feature further.  Let's start by recommending one of your connections.  In order to do this, follow the following steps:
Log in to LinkedIn
Input the name of the person you would like to recommend in the search box near the top of the page
Select "Recommend this person" on the right side of the page
Choose your type of relationship with that person and click "Go"
Select the appropriate responses to the questions in the "Relationship" section
Write your recommendation in the text box near the bottom of the page
Wow, that was pretty easy – or was it?
The point-and-click navigation to complete a written recommendation is quite simple but the process of writing the recommendation can be difficult.  What tense do you write it in?  What do you say?  How long should it be?
When you write a LinkedIn recommendation, speak as if you were bragging about the person you're recommending not as if you're talking to them.  For example, I wouldn't write directly to my connection by saying "You are a hard worker."  I would brag about him and say "Jim is a hard worker."  Remember, other people will be reading these recommendations so, technically, you are bragging.
As far as content is concerned, there are no restrictions or limitations.  Be professional and be truthful.  If Jim only outperformed the other members of the sales task force by $2,000, don't say it was $20,000.  The person you are recommending will be displaying your reference on their profile and they probably don't want to tell lies to potential employers.
If possible, keep your recommendation short and to the point.  Don't explain the task your contact was working on, just explain that they worked diligently.  It is safe to say that your recommendation should be no longer than five or six sentences.
If you would like to request a connection to write a recommendation for you, walk through the following steps:
Roll over the "Profile" option on the top menu
Select "Recommendations"
Locate the position you'd like to be recommended for and click "Ask to be endorsed"
Type the names of the people you'd like to receive recommendations from in the "Your connections:" box
Compose your message to your connections (LinkedIn displays a template message you can use if you'd like)
Click "Send"
Once your contacts have recommended you, an email will be sent to your inbox alerting you.  At that point, you can choose to accept or deny the recommendation and if you'd like the recommendation displayed on your profile.
LinkedIn recommendations are a great way to share positive experiences for workers that go above and beyond what is expected of them.  Be sure to recommend colleagues or friends that have exhibited a great work ethic.  Who knows, they might recommend you in return!

.


Eric Alpin is the Associate Editor of Folk Media and works for a telecommunications company in Baltimore, Md. He is a social media enthusiast, blogger, writer, and student with a passion for leadership and self-development strategies and techniques. Find out more about Eric on Twitter.



*Photo by soopahtoe
Tags: LinkedIn, networking, Recommendations, Social Media 101