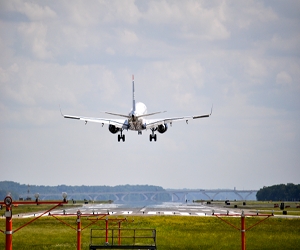 A lot of things happened in the social media world this week and here are a few of the highlights:
Twitter Debuts its own Twitter Button – The ability to tweet and article or follow a business directly from the web isn't a new concept but Twitter has finally released its official version of the tweet/follow button. Before Twitter was on the scene, most tweeting and following happened via TweetMeMe, a service that came to dominate the niche market. With the development of the official Twitter button, TweetMeMe is taking on a different role. Instead of directly competing with Twitter, they are striking up a partnership. TweetMeMe will offer technical support for Twitter and will link their tool to the official Twitter button.
I think the release of the official Twitter button is interesting to say the least. Although I think its good that Twitter is becoming more involved with user decision making, I have a few concerns. First, is this one of many moves to attempt dominating all things Twitter? What's next? Also, the partnership between Twitter and TweetMeMe doesn't seem right to me. I don't know what is going on in the executive offices but I don't think we've heard the last of this.
Delta Airlines Launches Ticket Sales Through Facebook – Delta has launched a ticket window for users of its Facebook application, allowing fans to purchase flights and share the information with friends. Delta is the first in the industry to have a booking application that keeps its users on Facebook and does not route them to a secure website. The ticket window has become popular since its debut and is even having trouble handling the load of people experimenting with booking flights. Its unclear as to how popular the tool will become in the distant future but for now, Delta is the king of airlines on Facebook.
This is a major step in innovation for the airline industry and any other online retailer. Since businesses can see that its possible to keep Facebook fans on the site while ordering, look for more retailers to move in the same direction. Its won't be long before business giants Barnes and Noble or Wal-Mart give users access to check inventory and order via a Facebook application. This innovation only makes it easier for the customer to get things done efficiently and in a timely manner.
MySpace Relaunches User Homepage – Earlier this week MySpace redesigned its user homepage, the page where users are directed once they sign in. The once-so-popular social media company is hoping that the redesign will allow users to experience more with greater ease. The new site consists of a stream of information and gives users application and displays things like birthdays and recommendations.
Basically, MySpace just developed its page to look exactly like the Facebook homepage. Although I think its time for MySpace to join the rest of the world again, I think that this was a bad move. This doesn't show anyone that MySpace is innovative or catering towards its users. They simply wanted to create a site that looked similar to Facebook to attract more people. MySpace better be careful because if they keep trying to play catch up and don't show up, they won't be around for much longer.

.


Eric Alpin is the Associate Editor of Folk Media and works for a telecommunications company in Baltimore, Md. He is a social media enthusiast, blogger, writer, and student with a passion for leadership and self-development strategies and techniques. Find out more about Eric on Twitter.

*Photo by spanishwor
Tags: Delta, eric alpin, Facebook, myspace, Social Media 101, TweetMeMe, Twitter