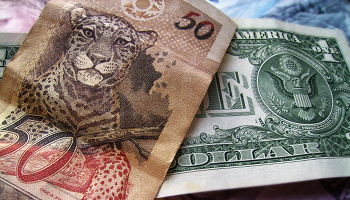 There have been quite a few interesting developments in the social media world this past week. Let's recap a few of them:
Citizen Use Facebook for Justice – According to the New York Times, citizens in Delhi, India are using Facebook to submit images of drivers who break the rules. The Delhi Traffic Police Facebook page is being used as a bulletin board for unlawful drivers and the low staffed department is taking advantage of the shared images.
Is this type of justice "right?" To an extent, yes. It's nice for citizens to know that they can count on justice when they do their part and report reckless driving. However, what's to say that some of the images aren't authentic? What if someone isn't committing a traffic crime and they get fined anyway?
There are still kinks in the system but I think that this is a good starting point for a more accountable justice department. If small to medium sized towns in America would adopt a similar system, the rate of traffic violations in the United States might slow. It's time that social media applications and systems proved that they're useful for something other than hookups and games; taking justice to a new level might be a new focus.
Video Blogger Hands His Life Over for a Year – Dan Brown, a 20-year-old video blogger from Lincoln, Nebraska, is launching a project called Dan 3.0. during this project, he will upload a vlog (video blog) of himself each day doing different user-submitted tasks. Basically, Dan's life will be controlled by his community for the next 365 days.
Personally, I think this project is great and I don't know why I didn't think of it. Although it's not the first time that something like this has been done, it seems like this project is going to be a success. Dan already has a YouTube subscriber list that is near 250,000 so ideas for daily tasks won't be scarce. Also, Dan's energy is great. He is passionate about this project and if he didn't have that passion, it wouldn't be a success.
It's somewhat scary to think that he has basically turned into a puppet of the Internet community. However, Dan has said that he won't do anything too drastic, like dump his girlfriend, or a task that breaks the law. He also holds veto power but hopes he won't have to use it.
We should all be passionate about what we do. Dan is a great example of someone who loves his job and is willing to do anything (literally) to foster community and connection.
Twitter's "Planned Maintenance" Proves to be a Burden – Early Sunday morning, the hosting company for Twitter, NTT America, planned to do some server maintenance and was expected to have the site down for close to five hours. Although I didn't personally see any tweets about the down time, I'm sure that some users, especially those outside of the U.S., were not happy.
Has Twitter become too active in our lives? I'm just as much a Twitter fan as the next guy but I think that the site, and the concept of sharing every move we make, is beginning to get the best of some people. Some people can't function without tweeting where they are, what they're doing, or who they are with. It's good to create community but when emotions change because of routine maintenance to a website, something might be wrong.
I think that as an Internet community, we should take a step back every now and then to appreciate the non-technological parts of our lives. If you don't unplug every now and then, what makes you any different than the next guy or a robot?
Our lives should not be controlled by Twitter or a lack thereof. We should control them.

.


Eric Alpin is the Associate Editor of Folk Media and works for a telecommunications company in Baltimore, Md. He is a social media enthusiast, blogger, writer, and student with a passion for leadership and self-development strategies and techniques. Find out more about Eric on Twitter.

*Photo by dleafy
Tags: Dan 3.0, Dan Bown, Delhi, eric alpin, Facebook, India, Twitter, Youtube