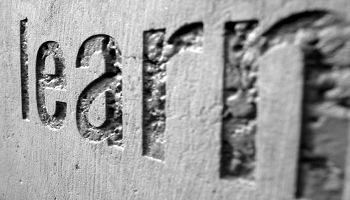 On Tuesday, January 12, 2010, a massive earthquake struck Port-au-Prince, the capital of Haiti.  Federal buildings were left in ruin.  People were crushed by falling debris.  Thousands of Haitians were homeless.  The effects of the earthquake immediately broke the hearts of people and nations around the world.  A country was in need and citizens of all nations united to give aide.  The Haiti Movement began.
How Is This Disaster Different?
We've seen this type of disaster response movement before in recent years – the Indian Ocean tsunami and Hurricane Katrina, just to name a few.  So, how is this relief effort different?
The prevalence of social media in relief efforts has never been as involved as it is with the Haiti Movement.  In 2004 and 2005, social media was just beginning.  At that time, MySpace was the ultimate social network and Facebook was only for college students.  One of the world's fastest growing social networks, Twitter, didn't exist.
The Haiti Movement has been spurred on by compassionate and dedicated citizens using social media to reach others.  For example, people are using their status updates and tweets to state the American Red Cross number for donations.  Individuals have donated over $3 million through text messages alone.  Businesses on Twitter and Facebook have decided to donate a percentage of proceeds to Haiti relief.  The list could go on and on.
Social media isn't merely revolutionizing the way we communicate with one another; it's changing the way we help each other.
What Can We Learn From This?
The Haiti Movement can teach businesses and non-profits a number of things.  First, it teaches that social media does work.  For every person in favor of using social media for businesses, there will be one or two people who disagree.  But the proof is in the pudding: social media spreads the word.  Without the dedication of social media users, the Haiti Movement would not be as successful as it is.
Second, the Haiti Movement teaches businesses that social media produces real-time results.  From the moment the earthquake hit, Facebook and Twitter users were tracking the events as they unfolded.  This needs to be the same way a business approaches its social media campaign.  In order to properly gauge the impact on the community and consumers, businesses need to be constantly aware of what is being talked about on the various social media platforms.  Without the real-time knowledge, you might be stuck in the shadows instead of the limelight.
Finally, the compassion campaign for Haiti shows that becoming like everyone else isn't necessarily a bad thing.  When you join a movement, whether as a business or individual, you are showing the world that you care about others and creating positive PR for yourself.  Who do you think will make the bigger impact on the community this weekend – the bar down the street that is giving all of its proceeds to Haiti relief or the bar that is treating Friday and Saturday nights like any other night of the week?   Becoming involved in a movement of change can help raise awareness for the cause, awareness for your business, and a dedicated customer base.
A terrible thing happened in Haiti but the world is coming together to turn a disaster into a mission of compassion.  Social media has played a big role in the level of success for the Haiti Movement and it can create just as much success for your business or non-profit.

.


Eric Alpin is the Associate Editor of Folk Media and works for a telecommunications company in Baltimore, Md. He is a social media enthusiast, blogger, writer, and student with a passion for leadership and self-development strategies and techniques. Find out more about Eric on Twitter.



*Photo by Mark Brannan
Tags: eric alpin, Facebook, Haiti, Movement, Social Media 101, Trends, Twitter