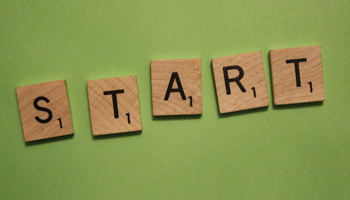 If you are a beginning blogger, you are probably wondering how starting blogs works. You see all sorts of people and organizations blogging, and you want in on the action.
Starting blogs can be simple, if you do it right. There are many ways a beginning blogger could go about
getting started; there are many blogging platforms and variable that could affect how your particular
blog should get its start.
The following tips aren't a step by step guide. They also won't work for everyone. However, if you are
passionate about something and want to start blogging as soon as possible, the following tips and hints
should be a big help for any blogger who is just getting started.
Write about something you are passionate about
As you set out starting blogs, your first blog needs to be something you are passionate about. If you start a Book Review blog but hate reading, you won't stick with it. If you do stick it out, your lack of passion will show and your new blog will never get off of the ground.
Write about something you are knowledgeable about
You might like baseball well enough, but if you don't know what a triple play is or who the Mets are, your blog won't be too well received. If you happen to know a lot about organic gardening, starting blogs about that topic may make much more sense.
Don't overdo the design
A beginning blogger can sometimes go overboard with the widgets, ads and accessories on their blog. There are a lot of things that seem like good ideas that could maybe even be helpful to the reader, but if you toss them all on your template, you could easily end up chasing your readers away.
Names are big deals
Even though you are eager to get blogging, take some time to think about names. You want to give your blog a memorable name that won't let it be mistaken for another site, particularly one in another niche. If a related keyword could find its way into the name, that could help, but it isn't necessary. What is necessary is to make sure there are no other blogs or sites, particularly nasty ones, which share the same moniker that you want to give your blog.
Get content ready
Knowing what to write about in order to make regular posts is a problem for many folks starting blogs. Before you launch officially, you may want to really get writing. If you have some posts ready for a day when you may be otherwise involved or afflicted with writer's block, you will have one of these handy pre-written posts ready to go.
Spend some money
Sure, you are a beginning blogger, but if you aspire to be a professional blogger, you should start walking the walk right away. You don't have to shell out the dough for a dedicated web server, but you should invest in your own domain name at minimum. You might also think about paying for a custom layout or at least a logo.
Get on social sites
Before you begin starting blogs, get on social media sites and set up accounts for you blog. Facebook Fan Pages and Twitter feeds for you and your sites are necessities. As a beginning blogger, you will want to get eyes on your content, and by posting links and updates via social sites, you will let people know you are there and you have fresh new content.
GO!
The biggest hurdle to a beginning blogger is often their own procrastination and apprehension. If
you want to be a blogger, get started.
.
This article is written by Kevin Moor who writes for online-virus-scan.org, a site reviewing and testing various online virus scan issues.
*Photo by jakeandlindsay
Tags: Blogging, blogging 10, Kevin Moor