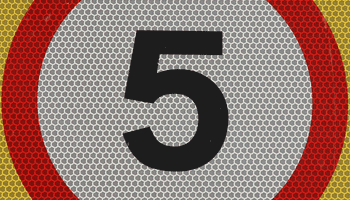 Here is my simple quick and dirty list of the top five blogs you should be reading in 2010 if you want to amp up your success potential. I don't care whether you are a sole proprietor or CEO of a fortune 500 company, you need to absorb what these writers and thinkers have to say.
I was originally going to write "top 10 blogs" but decided that you are probably limited on time and need literally the top 5 blogs that are the most critical for social media and online marketing.
This is like the grammar book for online marketing and media. Brian Clark teaches you how to write well and create compelling content which is the bedrock of success online.
Chris Guillebea travels all over the world and runs a global one-man business from his laptop. Obviously he has important things to say just because of this feat.
Micheal Hyatt (business, life  and leadership)
As the CEO of one of the larger publishing companies in the world, Micheal still manages to find time to write once per day. His insight is unique since it comes from the perspective of a top level executive.
Less is more, simple is good.
Gary has the most watched wine show in the world. He wrote a bestselling book. His name is synonymous with energetic passion and enthusiasm. He knows a lot about social media.
This is by no means a complete list of great blogs to read. But if I had to choose five blogs to read to understand the new economy and social media, these are the ones I would pick.
What are your favorite blogs? Leave a comment below and let me know.

.
Joel Mark Witt is the Publisher of Folk Media and author of 21 Days To Twitter Leadership. He is a producer, author, and speaker who consults with businesses and nonprofits on how to use social media in marketing and communications. Get more from Joel on Twitter.
.
Get the book "21 Days To Twitter Leadership" The Step-By-Step Guide On How To Twitter, Get Twitter Followers And Position Yourself As The Leader In Your Industry In Less Than 10 Minutes Per Day.
* Photo By Leo Reynolds
Tags: Blogs, Joel Mark Witt, Resources