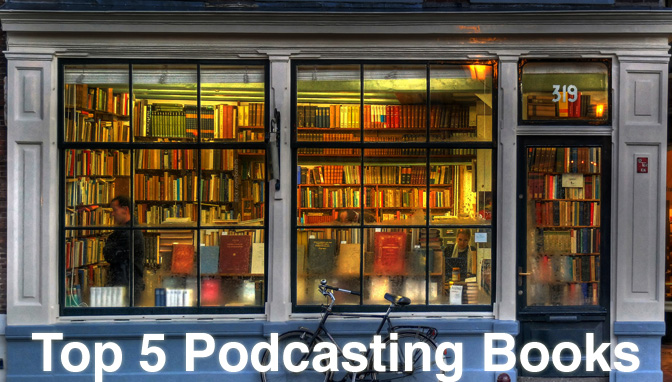 Book lovers – here you go. We've compiled a list of podcasting books to get you started.
Podcasting For Dummies shows you how you can create and distribute your own online recordings using tools you already have.

Each of the book's seven sections focuses on key elements in a logical sequence, so you can find what you need, when you need it—from an in-depth look at the basics to high-level recording techniques.
Podcast Solutions: The Complete Guide to Audio and Video Podcasting
A comprehensive and perceptive guide to all things podcasting. From downloading podcasts to producing your own.
Podcast Academy: The Business Podcasting Book: Launching, Marketing, and Measuring Your Podcast
This book is written at a technical level that anyone can understand regardless of their role within a business. Every element of taking a podcast from the planning stages production, copyright, distribution with rss, ROI and podcasting's role in integrated marketing is addressed in full.

Producing Video Podcasts: A Guide for Media Professionals
This guide is full of solid information from people who know online video and are in the trenches doing it. It's a must read for anyone who wants to produce professional video podcasts.
Unmodified article image by MorBCN