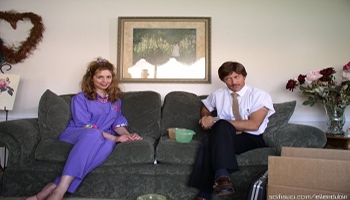 If you've ever watched Napoleon Dynamite, you know that Uncle Rico is famous for his ideas.  In 1982, Uncle Rico planned to play pro football (and he would have had the coach put him in during the fourth quarter of the state championship) but he also thinks he can sell nylon polymer and female enhancement drugs for some hefty profits.  Without a doubt, Uncle Rico doesn't put all of his eggs in one basket.  Well, neither should you.
[If you've never had a chance to check out the movie, watch the clip below to get a taste of Uncle Rico.]
Some companies take only one approach to social media, whether it's blogging, Facebook, or Twitter.  Sure, having a Twitter or Facebook account is better than nothing but it's not the desired plan.  It's important to diversify your strategy.  If you want to have a solid plan for the future, be sure to invest your time into a diverse social media strategy, including blogs, social networking sites, and email marketing.
Why Diversify?
Good question and the quick answer is that it will meet the needs of your potential customers.  Normally I'm not the type of person to recommend doing many things at once but when it comes to managing social media profiles, it's good to have a few.
Not every potential customer is going to be on Twitter or Facebook.  If you have a profile on each site, you can theoretically reach double the amount of customers.  Who doesn't want to do that?
Instead of attempting to have a client create a Twitter account just to follow your updates, why don't you meet them on Facebook?
Meet your customers where they are and they will listen to what you have to say.
Do It Well
Although he had a good idea to diversify, one of Uncle Rico's many faults was the fact that he didn't do anything well.  Take note; this is not what you want to do with your social media profiles.  Don't become complacent with your Facebook or Twitter account.  If you're going to be present on Facebook, make it known that you're there.  If you're going to tweet, distribute content that is worth following.
No one wants to know an Uncle Rico so make sure that you "do" social networking like the best of 'em.
Displacing Your Doubt
If you're about to jump into social media or only have one active profile, you're probably thinking that I'm crazy.  And you have every right to think that.  In all honesty, I don't have any solid proof or numbers to show you.  I can't convince you with tangible data that says, "You need to have multiple social media profiles to be successful."  And, to tell you the truth, I would think I'm crazy, too.
Fortunately for you, I'm not crazy.
The doubt that you're feeling is natural.  You've been ingrained to resist change and new ideas.  You're constantly bombarded with messages telling you that change is bad, safety is the way to go, and risks should be minimal.  However, that's not the case and in life and it's not the case with social media.
In order to keep up with today's shifting culture – a culture that is focused on individuals and not corporations – you need to make an impact with your clients and customers.  Where are your clients and customers?  The Internet.  How do you capture their attention and make them lifelong consumers of your goods?  Meet them where they are and do it well.  That's it.  If you meet a need, they'll come back for more and right now, there are millions of people on Twitter and Facebook and YouTube that need your product.  You just need to find them.
My challenge to you is to subside your doubt and implement multiple social media profiles and to do them well.  If you aren't effective with your profiles, take a step back, re-order, and try again.
Don't be like Uncle Rico.  Don't be a living-in-the-past, doubtful, and selfish social media manager.  Serve your customers and meet them where they are.  If you try it, you'll wonder why you waited so long.

.


Eric Alpin is the Associate Editor of Folk Media and works for a telecommunications company in Baltimore, Md. He is a social media enthusiast, blogger, writer, and student with a passion for leadership and self-development strategies and techniques. Find out more about Eric on Twitter.

*Photo by scifisuzi
Tags: Blogging, diversify, diversity, eric alpin, Facebook, Napoleon Dynamite, Social Media 101, Twitter, Uncle Rico, Youtube