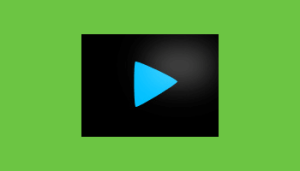 I am often asked by business people "what is the best video sharing site for my business?"
The answer depends on your video goals, but I've outlined a few sites and their uses.
Blip.tv
I am impressed with Blip TV and the way they are focused on matching their content creators with advertisers and sponsors. Their goal is to enable producers to create awesome content while they handle the business details.
This is a great platform if you are an independent content creator, but probably not the best option if you are a business.
Viddler
Back in 2007 I got to meet the guys who own and run Viddler at a conference I was speaking at in Philadelphia. They are a great group of people and have a passion for their online community. Author and businessman Gary Vaynerchuck, host of Wine Library TV, uses Viddler to power his very popular video site.
Revver
Revver pays you a percentage of any advertising they run against your videos. As a business, you probably won't generate enough money to make this a legitimate income stream, so it is really just a token payment. You also have to generate a lot of views to make any money.
Vimeo
I picture Vimeo as the hipster of online video sharing sites. Expect to find videos by filmmakers, artist and musicians posted here – all in glorious High Definition.
But don't expect the Vimeo community to be welcoming toward your business. They make it very clear they are more interested in art over commerce.
This is still a great site however, and in my opinion has the best looking HD videos around.
Howcast
I personally think Howcast is the best video site on the web.
Why?
Because every video teaches you how to do something. As more and more people go online to search for information – video will become increasingly important because of it's demonstrative capabilities. Howcast is the leader in this space with a nice head start.
YouTube – The 15,000 pound elephant
Ever since Google paid an obscene amount of money to acquire this video sharing site in 2006, YouTube has been the biggest player in the online video space. Many people actually see YouTube as the only place to watch online video.
The biggest benefit of using YouTube for your business is it's audience size. It attracts a daily audience in the millions. Even the newest computer users know and use YouTube to consume online video. It has tons of features that are begin improved daily.
Other video sites
Then there a bunch of other sites like Veoh (Hollywood and entertainment focused), Dailymotion and Metacafe.
Also, don't discount MySpace, Facebook and Yahoo Video.
The best strategy would be to get on all these sites. But that would be a lot of busywork. Can you imagine uploading a video to each site one by one?
Fortunately there is an easier option with Tubemogul.
Tubemogul is my number one favorite video site and they don't even host videos. This is an online site that allows you to upload a video one time then automatically post  that video to multiple sharing sites at once. They post to just about every one of the sites mentioned above.
Action Step
Sign up for a Tubemogul account and begin posting video to as many sites as possible. Don't forget to offer your viewers value in each of your videos.
Video is becoming very popular online and growing by the day. Millions of people are turning to their computer screens to watch video. Will your business have a presence here?

.
Joel Mark Witt is the Publisher of Folk Media and author of 21 Days To Twitter Leadership and How To Use Social Media To Find A Better Job. He is a producer, author, and speaker who consults with businesses and nonprofits on how to use social media in marketing and communications. Get more from Joel on Twitter.
.

Tags: blip.tv, howcast, Joel Mark Witt, myspace, revver, tubemogul, viddler, vimeo, Youtube