I'd like to extend a warm welcome to everyone who's come over from the Laura Roeder blog. It was such an honor to write a guest post for one of our favorite sites.
We've been writing about social media for several years, so there's quite a bit of reading here. Therefore, I thought I'd share some of my favorite posts with you, as a little "Getting Started Guide" to our site.
These posts talk about the basics of internet marketing:
Three Quesition To Choose An Internet Business Niche
Inbound Marketing: Getting Your Customers To Call You
How To Choose Your Small Business Marketing Channel
Here are some posts to start out learning about social media:
Social Media Strategy: Presence
Social Media Strategy: Engagement
Social Media Strategy: Relationships
How To Choose A Good Online Profile Photo
How To Appear Like A Real Human In Your Business
Again, thank you so much for stopping by. I'd like to invite you to become part of the tribe and get private invites to webinars and other special social media trainings. So go sign up here.
We've got some amazing stuff coming in the next few weeks.
~ Joel
.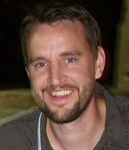 Joel Mark Witt is the Publisher of Folk Media. He is a producer, author, speaker and social media marketing coach who consults with businesses on how to use social media in marketing and communications. Get more from Joel on Twitter.
*Photo by .scarlet.
Tags: guest post, Joel Mark Witt, laura roeder