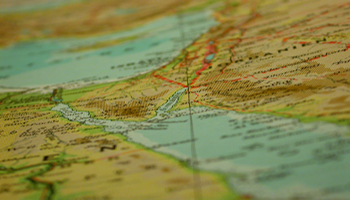 Unless you've been under a rock for the past few years, you've probably realized that Google is everywhere.  Yes, everywhere.  Not only is Google.com the most popular search engine on the Internet, the company also runs one of the most popular webmail clients (Gmail), an advertising agency (Google AdWords), and even photo management software (Picasa).  In essence, your online world is becoming Googleland.  The Google enterprise is much more than just a simplified search engine; it's a company that is giving you the tools to do your job in a more efficient manner than ever before.
Are you taking advantage of all the resources Google gives you?  Do you have your road map for Googleland and do you harness the power of all the tools that are available?  If you're like most people, you're lost and you don't know where to begin.
Let's take a look at a few of the tools that Google offers to you – for free – and how you can maximize your productivity.
Gmail
This is probably the most famous Google tool next to the search engine.  Gmail first came on the scene in 2004 and was smash hit with techies and time management gurus.  Google revolutionized the webmail industry, offering perks and benefits that were unheard of at the time.  Nearly 150 million people use Gmail and the number of users continues to grow.
Gmail displays all of your emails like threads so they are easily organized.  Instead of having 7 different emails with "Re:" in the front, Gmail creates threads that display your message data in a continuous stream.  Also, each Gmail user is given 7.5 GB of email space so there is no need to ever delete your messages to conserve room.
If you sort through a lot of email each day or have an email address that receives a lot of messages, I would suggest using Gmail.  (Gmail supports mail forwarding so feel free to forward emails from one address [sample@yourdomain.com] to a Gmail account.) Also, there is a Gmail app for nearly ever Smartphone and can be accessed remotely.  Gmail will save you a ton of time and effort.  I promise.
Google Docs
Google Docs launched in late 2005 and 2006, allowing users to create online word processor documents and spreadsheets.  Over time, Google introduced the ability to create presentations and forms.  Now, Google Docs allows you to upload any file and share it with others, whether they are using Google or not.
This is a great tool for collaboration and for sharing information.  If you are in business with one, two, or fifty other people, Google Docs will save you headaches and technical problems.  Folk Media uses Google Docs for nearly 80% of our collaboration and publishing and we don't know how we'd function without it.
Also, if you are on the road a lot, Google Docs is a great place to store your files for remote access.  No more cumbersome flash drives or online storage accounts.  Google Docs will take care of everything you need.
Google Wave
Google Wave is one of the newest Google tools, debuting in late 2009.  Google Wave is a unique tool that allows people to collaborate real-time in "waves," or brainstorming windows.  For example, if I am organizing a party and I need to know what everyone on my guest list will be bringing, I can invite everyone to a Google Wave and we can share what we're bringing.  Wave differs from Google Docs because the user is able to see what another individual is typing at any given time.  If I want to bring brownies, Sally next door can see that I am typing "I will bring brownies" and she'll decide to bring drinks.
Other cool features of Google Wave include formatting options for each user and the ability to edit anything within the Wave.
What is a practical use for Google Wave?  Anything relating to brainstorming or sharing.  Let's say that you want to have a brainstorming session regarding some new social media marketing tactics but every member of the team has a different schedule and can't make it to a face-to-face meeting.  Create a Wave, invite everyone, and get the ideas flowing.  It's that easy.
Google offers an enormous amount of resources and most of them can help you out in your day-to-day life.  Using Google products will allow for you to be an efficient and easily-managed individual and, if you own a small business, a better business person.  Organization is key in this maddening world of the Internet and Google gives you the tools to stay ahead of the curve.  If you've never used them, I challenge you to begin using them today.  If you're already a Google user, try a different tool that you've never touched before.  See what Google can do for you.
Don't be like Alice.  Get a map and master the world of Googleland.

.


Eric Alpin is the Associate Editor of Folk Media and works for a telecommunications company in Baltimore, Md. He is a social media enthusiast, blogger, writer, and student with a passion for leadership and self-development strategies and techniques. Find out more about Eric on Twitter.



*Photo by nilob
Tags: Gmail, Google, Google Docs, Google Wave, time management