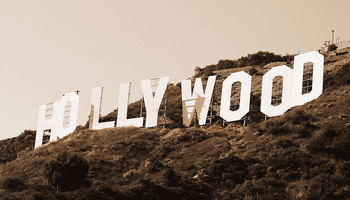 There are a lot of things that I don't like about Hollywood. But there are a few things that the entertainment industry does very well.
Here are five social media strategies recorded last week during my daily audio updates on Utterli. (Utterli is a free voice recording service that allows you to record a message using your cell phone and then post that message to the web). .
Monday: What Hollywood Gets Right

Tuesday: What Hollywood Gets Right: Creating Value

Wednesday: What Hollywood Gets Right: Taking Risk

Thursday: Hollywood Gets Right: Think Epic

Friday: What Hollywood Gets Right: Marketing

.
. .
.
Joel Mark Witt is a producer, speaker, and new media leader who writes about social media and its impact in the business world. He is also the Founding Director of Folk Media. Send him an eMail: joelmarkwitt (at) folkmedia.org or follow him on Twitter.
Subscribe to the Folk Media Insider eNewsletter. It's a free monthly newsletter packed with tips, tools, strategies and resources to take your business to the next level online.
*Photo by Vlastula
Tags: Audio Updates, hollywood, joelmarkwitt