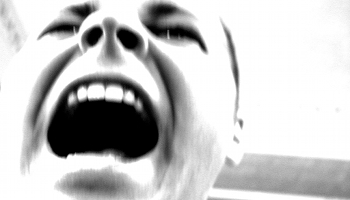 Facebook fan pages are a great marketing tool. With a fan page, you meet your customers where they are–on Facebook–and you engage with them in hopes of making them a lifetime customer. Sometimes, it isn't always that easy.
Just as any other marketing campaign, you need to make sure that your Facebook fan page is aligned with your priorities and strategy. Are you setting out to honor your fans by giving them great Facebook-exclusive deals? Make sure your fan page reflects that purpose. Are you trying to build an army of advocates that will help your business grow? Organize your fan page to accomplish your goal.
There are two parts to a fan page, the design and the content. To make things a little easier, I'm going to provide you with two awesome posts about this topic, one post for each part.
Let's cover the design aspect today and we'll hit the content portion at the beginning of next week.
The design of your Facebook fan page speaks volumes about your commitment to your online marketing campaign, so make sure it's what you want to portray.
Here are four design tactics you need to consider when constructing (and reconstructing) your fan page:
Profile Picture – Your "default" profile picture is uber-important when designing your page. It is one of the most critical aspects of your page because it is what draws users to you and your business, no matter your purpose.
If I am searching "Bob's Plumbing" or "Chicago's Best Pizza," the only way I will know that I have found the correct company is by looking at the images in the search result. If your logo or face isn't prominent and easily recognizable, I'm not going to find you. It's like finding Nemo in the ocean; it can be done (obviously) but it's going to take a lot of hard work.
Do you want to put your potential fans, customers, or clients through that tough search?
Text Box Blurb – Facebook gives you a small section of retail space below your profile picture to put something about yourself or your business. Most people underestimate the great value of this space. In essence, this is your 30-second elevator pitch to anyone visiting your page for the first time.
Make your words count and allow them to authentically tell what you're all about. If you're about gaining more customers, talk about your wonderful food, catering, or roofing work. If you take pride in supplying your customers with sweet deals on your stuff, say so in this box.
Use this box to amplify your business and to alert customers of your purpose for the fan page.
Tabs and Applications – Facebook and developers have provided a boat load of content that can be added to your fan page to boost your image and the page's functionality. The applications you have enabled will tell users exactly what your intent is on Facebook.
By default, you are given the option to include various applications, such as media sharing and customer reviews. Depending on your choice of add-ins, viewers can tell the main purpose of the fan page. If you are including the Reviews application, you want to give customers or clients a place to brag or diss your company or product. In the customer's mind, you're focused on customer service. No matter your enabled applications, your viewers will be able to tell your goals and focuses.
It's also important to note that if you want to give off the image that you're more than just a once-a-week-fan-page-administrator, include applications that ARE NOT automatically enabled when you sign up for your fan page. This shows initiative and customers love it.
FBML (Facebook Markup Language) – FBML is a great way to take the next step in managing and improving your fan page.
FBML is a programming language that Facebook uses to create its pages. With certain bits of code, you can customize your fan page to really have an impact on your visitors. With FBML, you can do some interesting things, such as include an email opt-in form on your page, track your fan page using Google Analytics, and post additional media, such as Flash videos. If you're looking to take the next step and WOW your visitors, upgrade your page using FBML. It speaks volumes when you take initiative and show that you are dying to interact and engage with your audience.
Here are some pages with free resources regarding FBML:
7 FBML Examples To Rock Your Facebook Fan Page
How To Customize Your Facebook Page Using Static FBML
Your fan page is a critical marketing tool to manage. If you don't advertise and present it appropriately, you and your reputation will suffer. In today's world, it's critical to ensure that your online presence is saying the right things about you.

.


Eric Alpin is the Associate Editor of Folk Media and works for a telecommunications company in Baltimore, Md. He is a social media enthusiast, blogger, writer, and student with a passion for leadership and self-development strategies and techniques. Find out more about Eric on Twitter.

*Photo by stucklo6an
Tags: customers, design, design tactics, eric alpin, Facebook, Facebook fan page, facebook features, Fan Page, fans, FBML, marketing, marketing campaign, marketing tools, online marketing, online marketing campaign, online social networking, profile picture, social information processing, Social Media 101, text box blurb, Web 2.0