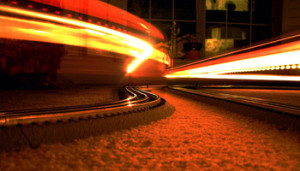 I'm putting together a killer online marketing system that will turbo charge your lead generation and save you tons of time, stress, and money …
But I need your input so that it will meet the specific needs of YOUR business.
I want to know your biggest challenge, obstacle, or frustration with social media and internet marketing,  so that we can drastically shorten your learning curve and teach you the targeted things that will make the biggest impact on YOUR business.
I'm sure you are fully aware that your business MUST be online these days, but what is it in your business that causes you the most frustration or confusion?
Please answer this brief [takes less than 5 min] set of questions about
your business
Next week I'm launching a high value internet marketing and social media solution that will be a very simple resource to move your business onto the sales lead domination track.
It's an online resource that you can hand off to your secretary, administrative assistant, intern or son/daughter college student who's at home for the summer.
It's not theory or training – it's weekly action steps. And ANYONE can do them and get business results.
After speaking with a lot of small business owners and non-profits, here's how the system will be set up. Each week one action step will be delivered via video accompanied by a simple fill in the blank style worksheet.
Each video is 10 minutes with one simple clear action step at the end. After just the first four weeks your business will have a head start to dominate your competition online. Plus we will have a live monthly Q&A call with all the users of the system.
Before we put the finishing touches on this system – I need to hear from you. I've got a simple set of questions that will take you less than 5 minutes to fill out.
It will be the chance for you to actually "design" the kind of system you'd like to see.
You can let us know the type of system you'd like to see here.
As a thank you for giving me your thoughts – I'd like to share my newest report "10 Mistakes You Are Making With Social Media That Will Destroy Your Credibility."
After you fill out the questions you'll be taken to a download page that has the download PDF on it.
Looking forward to hearing your thoughts.
~Joel
.
Joel Mark Witt is the Publisher of Folk Media and author of 21 Days To Twitter Leadership. He is a producer, author, speaker and social media marketing coach who consults with businesses and nonprofits on how to use social media in marketing and communications. Get more from Joel on Twitter or Google Buzz.
*Photo by kevindooley