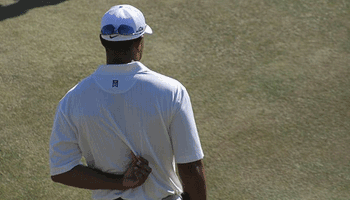 Tiger Woods is crazy to think that he could live two separate lives as a public figure and not get caught. We all shake our heads and think "if that was me – I'd be more careful. I would not take so many risks as a public athlete." But the reality is this…
We are ALL public figures now.
The social media revolution has democratized fame and "the limelight." No longer are you conducting your life without others seeing. It used to be when you screwed up a few people knew. Now, because of social media tools like Facebook and Twitter, the whole world knows what you've done sometimes within minutes.
The worst part is you can't erase your digital record.
You are you…. forever.
As marketers, business owners and professionals we must live consistent lives now more than ever before. Integrity, honesty and transparency are going to be apart of our daily lives from now on. We can play by the rules or eventually be found out.
If you are new to social media this notion of a digital legacy may frighten you. And it should. Your great grandchildren will be able to see what you've done with your life personally and professionally. It's time we all step up, take responsibility and live with integrity online and off.
Here a few action steps you can apply to your social media.
Be proactive with your online presence. Instead of waiting until you have an issue with your online reputation, stay ahead of the game. Search for what's being said about you regularly so you'll stay up-to-date.
Always be careful which photos you post online. They are there forever.
Assume everything you write, email, or photograph will get on the web. Both in your personal and professional life ssume any emails, conversations or photos out there will eventually end up on the Web. If you don't want the world to see it – don't write or photograph it.
Frequently check what people are saying about you online. Google yourself and monitor what is posted about you and your company.

.
Joel Mark Witt is the Publisher of Folk Media and author of 21 Days To Twitter Leadership. He is a producer, author, and speaker who consults with businesses and nonprofits on how to use social media in marketing and communications. Get more from Joel on Twitter.
.
Get the book "21 Days To Twitter Leadership" The Step-By-Step Guide On How To Twitter, Get Twitter Followers And Position Yourself As The Leader In Your Industry In Less Than 10 Minutes Per Day.
*Photo by Richard Carter