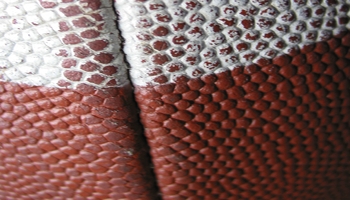 It's over and the champions have received their trophy. Their first one, actually. On Sunday, February 7, 2010, the New Orleans Saints defeated the Indianapolis Colts in Super Bowl XLIV.
The Colts were favored to win the game. Analysts said that Peyton Manning and the Colts offense couldn't be stopped but they were wrong. When the clock hit 0:00, the Saints began partying and the Colts caught a flight home.
So, how did the Saints do it and what does a football team have to do with you and your business? The Saints had the winning formula and if you know the formula, you can be just as successful.
Determination
The Saints found themselves in a 10-0 quickly after the game started. The Colts were explosive on offense and playing ruthless defense. But the Saints didn't call it quits.
No matter what your situation, having determination can prove to be a vital aspect of success. If you look at any great individual – Abraham Lincoln, Thomas Edison, Margaret Thatcher – you will find determination. Lincoln failed at many of his professions before becoming president. Edison failed to create the lightbulb the first 1,000 times he tried. Thatcher's decisions were publicly criticized every day she was in office. Did that stop them from being great? No, and your failures or set backs or critics shouldn't stop you or your company.
The Saints held on and prevailed in Super Bowl XLIV. You will prevail, too.
Risks
The Saints didn't play a textbook game by any means. On fourth and goal right before halftime, they elected to go for the touchdown instead of an easy three points. They ran a reverse play that lost seven yards. They did an onside kick to open the second half. Without their risks, the Saints would have let the championship slip away.
It's pretty tempting to play it safe. It's easy to go for the field goal when you could try for the touchdown. But, if you play it safe, you will never know you're full potential. How can you know what works best if you don't try new things? Analysis and research will only get you so far. At some point and time, you will need to decide if you should play it conservatively or risk it. If you play it conservative, you won't lose anything. Then again, you won't gain anything either.
The New Orleans Saints knew they weren't going to beat the Colts playing it safe. Some of their risks went in their favor and some didn't. But, in the end, they found greatness and glory.
Passion
If you compared the game play of a Colts and a Saints player, you would probably notice that the Saints player had more passion. He had more pep in his step. I'm not saying the Colts didn't care about the game because they most certainly did but they weren't playing at the same level as the Saints.
Whether you're reading this article because you're looking to improve your business or your personal life, you need passion. Do the following words describe you at home or at work – lethargic, routine, simple, mellow, standard? If you can safely say that one or more of those words describe you on a regular basis, it's time for a passion assessment. When you have passion, you will be willing to go the extra mile and you will be engulfed in learning and growing. Consider passion to be the catalyst for determination and taking risks. Without passion, determination and taking risks wouldn't be possible. Be passionate and everything else will fall into place.
Every member of the Saints had passion during the Super Bowl. The outcome may have been different without it. Consider it an essential element in your personality toolbox. It really can make a difference.

.


Eric Alpin is the Associate Editor of Folk Media and works for a telecommunications company in Baltimore, Md. He is a social media enthusiast, blogger, writer, and student with a passion for leadership and self-development strategies and techniques. Find out more about Eric on Twitter.



*Photo by vancanjay
Tags: Colts, Determination, leadership, Passion, Risks, Saints, Super Bowl