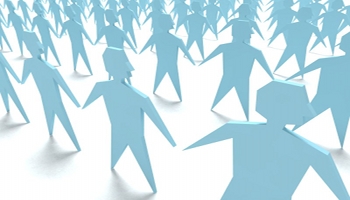 by Stephanie Wonderlin
I was doing some research online regarding the growth of social media and what it can do for businesses that use it properly.  A number of business people, executives, owners and more still have doubts about social media as a business driver.  This medium is still very new, which adds to the skepticism, and participation requires a different approach from the traditional marketing efforts they are accustomed to.
Through my searches, I came across Business.com's Social Media Best Practices: Question & Answer Forums report that was release a couple of weeks ago and details some statistics from forums.  I found the report fascinating, but here was the best part:
This might be the first quantified list of what social media can do for your business. It was taken from a survey of over 1,400 individuals, 69 percent of whom work at business currently using social media and 59 percent of whom are business owners or C-Level executives.
If you were apprehensive about undertaking social media marketing, this study should influence your decision.  Honestly, what business wouldn't want this type of marketing?  If you'd like to know more about why you should be using social media for your business, be sure to check out tomorrow's article by Deborah Richmond.
.
Stephanie Wonderlin is a social media enthusiast and Regional Sales Manager for a chain of hotels in Illinois. In her spare time, Stephanie blogs, teaches Pilates, and studies to earn her Advanced Social Media certificate from the University of San Francisco. Find out more about Stephanie on Twitter.


*Photo by svilen001
Tags: Business, Results, Social Media 101, Study