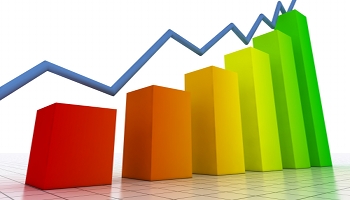 Five years ago still seems like yesterday for me, although a lot has changed in my life. Five years ago I was single but now I'm engaged. Half a decade ago I was struggling to get through community college but I recently graduated with honors from a great university. In 2005, I had no clue how to effectively use social media and now I can't get enough.
A lot has changed but that's just how it goes. Don't worry–it'll continue to go that way.
Five years ago, MySpace was all of the rage. The social networking platform was peaking and it seemed like everyone had a profile. I don't know about you but if I came across someone who wasn't on MySpace, I was at a loss for words.
Fast forward to 2010. Facebook and Twitter are constantly fighting for the the prestigious title of Social Networking King. YouTube has a monopoly serving online videos to billions and Foursquare is becoming increasingly popular with every age bracket.
So, that brings me to my question:
Where will social networking be in five years? Will location-based networks be the rage? Will our social networking profiles become linked to our credit cards and key rings? Is it safe to say that Twitter and Facebook will be ancient websites with a small user community?
What do you think? What direction is social networking going to take in five years?

.


Eric Alpin is the Associate Editor of Folk Media and works for a telecommunications company in Baltimore, Md. He is a social media enthusiast, blogger, writer, and student with a passion for leadership and self-development strategies and techniques. Find out more about Eric on Twitter.

*Photo by guitargoa
Tags: 5 years, eric alpin, future, look forward, Social Media 101, Social Networking, your thoughts